A beautiful sun shining day brought over a thousand visitors to the museum
with two and four wheelers alike. It was a day of discovery for all. Repeat
visitors discovered the new sign that graces our entrance. New displays,
new exhibits, and new machines complimented a variety of artists work that
will be displayed for the 2017 season!
The David Uhl Exhibit
David Uhl was our headliner with 27 of his glorious works illuminated in
the center floor of the museum. Davids display, "Glorifying American
Motorized History", shares the glamor of man and his machine although women
play a major role in his
artwork as well. Come visit The Wheels Through Time or visit Uhl Studios
to see some of Davids masterpieces!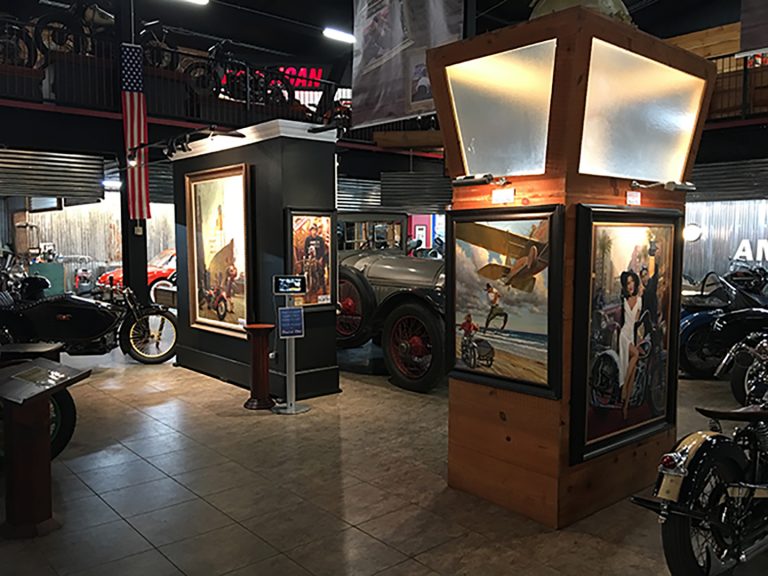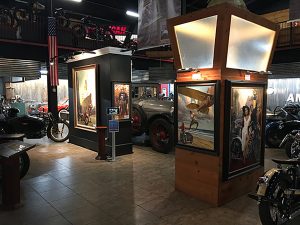 A glimpse of the The David Uhl Exhibit "Glorifying American Motorized History"(above)
Other Incredible Artists
Jim Ward hails from St. Louis Missouri and is responsible for all the
T-shirt art in the museum gift shop and many other special graphic
illustrations. His work ranges from Jay Lenos Garage to graphics for major
corporations.  A few of the favorites included within the Wheels Through
Time Gift Shop are The Fabulous Fours, Harley 45's, and the Slant
Artist!
Jim Dohms lives locally and is famous for his amazing photographic images
of anything your imagination can dream up!  He has several prints that
capture the essence of the timeless Wheels Through Time motorcycles and
exhibits!  Jims prints can be ordered in a variety of different types
and sizes and can be found in our Gift Shop!
Bruce Tratlor visited the museum years ago and took a few pictures and
shared them with our gift shop. It didn't take long for his art to appear
in our shop as well!  He's since then became one of our Lifetime Donors!
Thank you Bruce!
New Shows Released On Dales Channel!
On April 1st, 5 new shows were added to Dale's Channel making a total of
over 350 videos available for $3.95 a month!  Watch Dale find, fix, ride,
and race some of the rarest and fastest bikes of their time!  Tune in on
Sundays and Tuesdays at 7:00pm Eastern Time to see new episodes on Dales
Channel!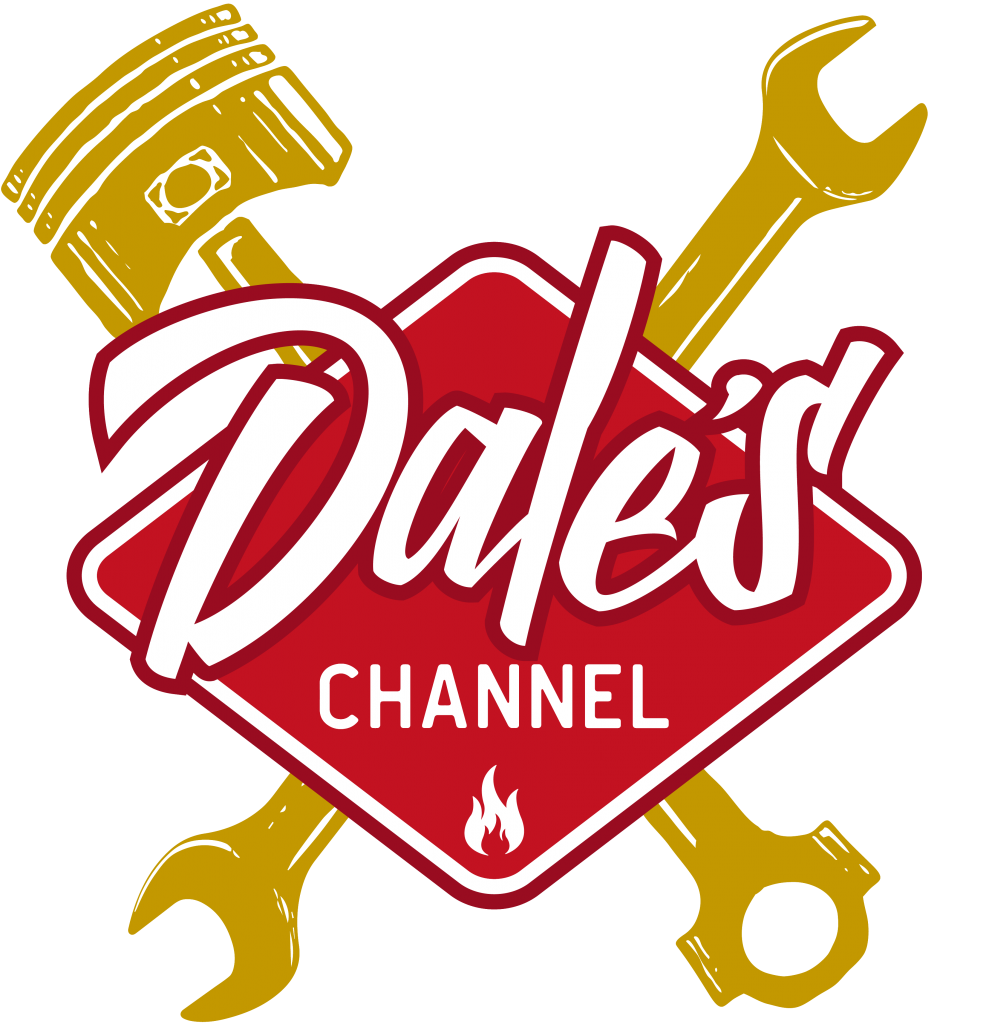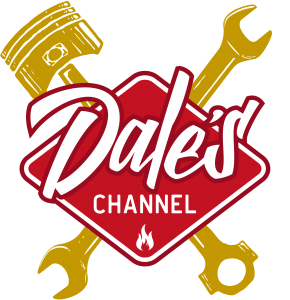 One of the special moments of the day was the REVEAL of two matching
knucklehead motorcycles custom built for artist David Uhl.  David got his
choice between these two gorgeous motorcycles!  You can see these bikes get
built step by step on Dales Channel!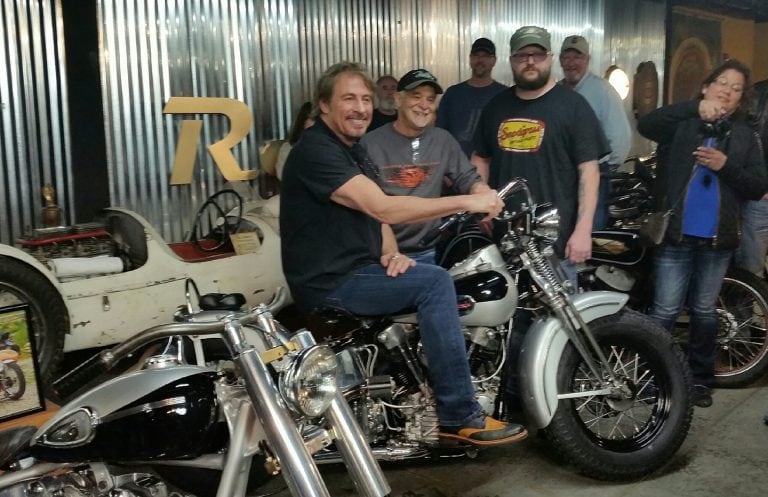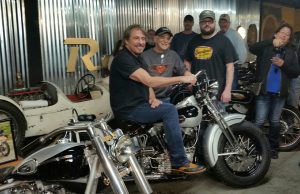 David Uhl with Dale Walksler after choosing "Fat On A '44"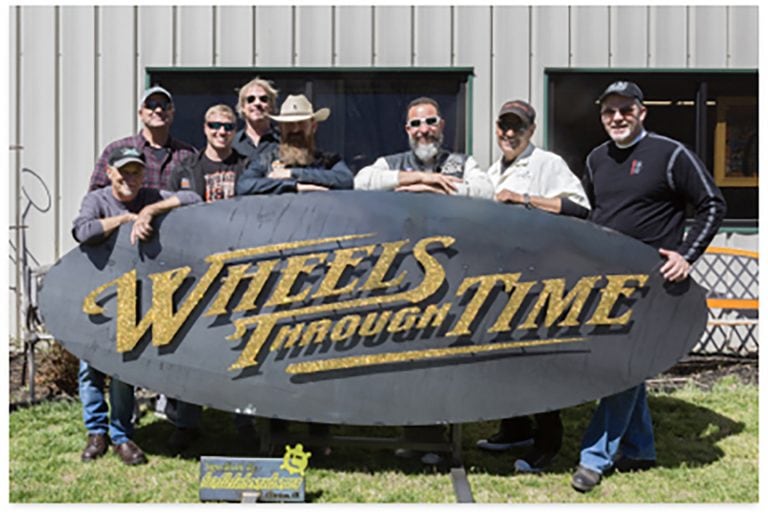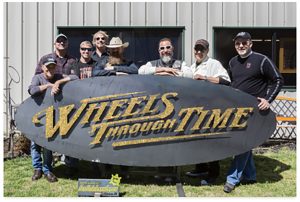 Dale and The Speedway Hog Chapter from Atlanta, Georgia in front of the new WTT sign! Thank you Turtle Laboratories for the incredible sign! (above)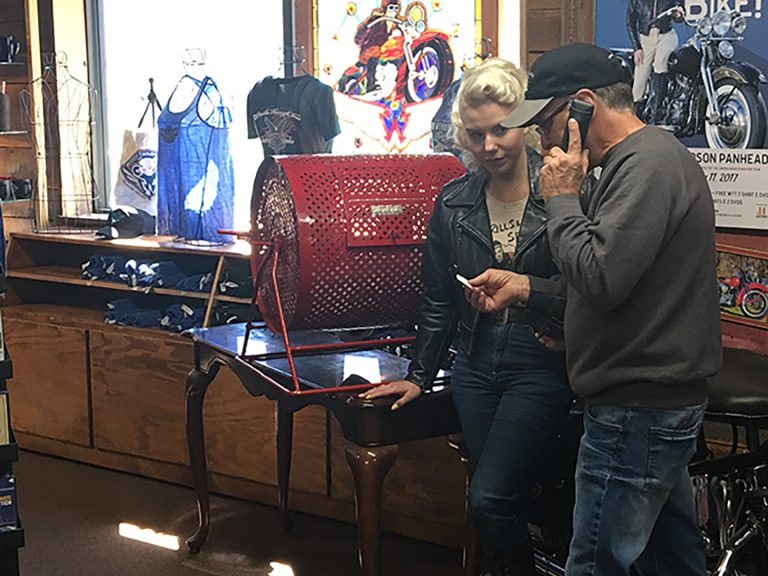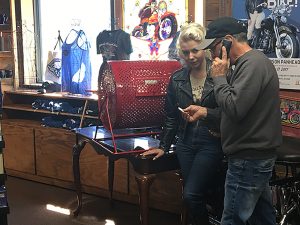 Dale draws the March Upgrade Winner! Eric Enquist won a trip for two to The Wheels Through Time in our March Upgrade Promotion! Congrats Eric!! (above)
Thank You!
We would sincerely like to thank each of you that came out to celebrate our
2017 Opening Day and would also like to thank all of our fans, supporters,
and Lifetime Donors for helping make another year possible at The
Wheels Through Time Museum!  Also, a special Thank You to each of the Team
Members at The Wheels Through Time for all that you do offering such an
amazing guest experience!
Plan a week or weekend and come visit The Wheels Through Time during one of
our events!  A few of our upcoming events include the The Wall Of Death
Show on May 11th to 15th, The Kick Start Classic on May 18th-21st,
or our 15th anniversary which will take place on Tuesday, July 4th and 5th
(Tuesday and Wednesday) at The Wheels Through Time Museum in Maggie Valley,
North Carolina!
Wheels Through Time Museum
"The Museum That Runs"
62 Vintage Lane
Maggie Valley, North Carolina 28751
(828) 926-6266