Welcome to Wheels Through Time
Wheels Through Time Museum is the home to the worlds premier collection of rare American motorcycles, memorabilia, and a distinct array of unique "one off" American automobiles.  The museum is located just 5 miles off the Blue Ridge Parkway in Maggie Valley, North Carolina. The Wheels Through Time Museum houses a collection of over 350 rare machines comprised of 25 makes including Harley-Davidson, Indian, Excelsior, Henderson, Pope, Yale, Crocker, Flying Merkel, and many more.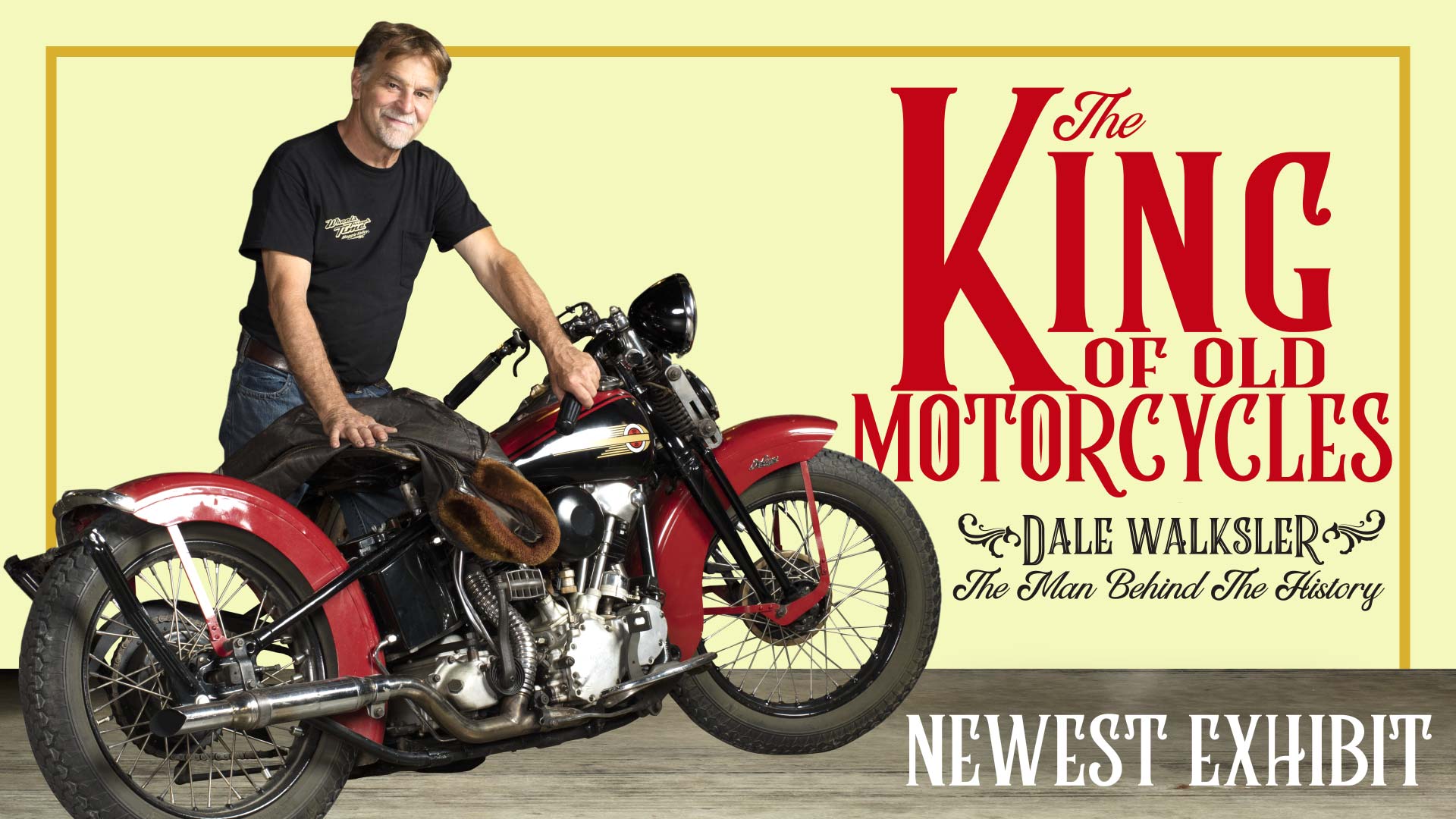 Our 2022 season holds an array of new exhibits, new machines, and a whole new visitor experience. Our newest featured exhibit is "The King of Old Motorcycles - Dale Walksler : The Man Behind the History". This exhibit chronicles the life and legacy of our museum founder, Dale Walksler.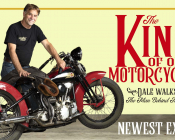 More About Us
On July 4th, 2002 Wheels Through Time Museum became a reality when it opened its 38,000 square foot facility in Maggie Valley, North Carolina.  The Museum  features one of the world's premier collections of Vintage American Transportation, guiding visitors through the evolution of American motorcycling and automotive history.  The museum has attracted worldwide media attention and brought hundreds of thousands of visitors to Maggie Valley, North Carolina from all over the globe.
Many visitors consider the displays equally as interesting as the rare machines that are within them. The museum layout is more than a timeline of machines. It has the feel of an old garage, but is touched by relevant artwork of the era and houses precious items of memorabilia by the thousands. The museum is literally a cornucopia of American history.
The automobile collection is equally as interesting as the two-wheeled marvels.  A pair of '32 roadsters, Packard and Lincoln from the classic era are surrounded by distinctive "one off" autos such as the 1949 Veritas and the massive 1915 Locomobile built during the gilded age of American history.
The collection was started by Museum Founder Dale Walksler in 1969 in Glen Ellyn, Illinois. In 1977 the collection moved to Mt. Vernon Illinois where it was housed at the Harley-Davidson dealership founded by Dale.  As the collection matured it became obvious the potential for a truly incredible museum was at hand. In 2002, the collection moved to its present location in Maggie Valley, North Carolina. A 501c3 not-for-profit status was attained, and Wheels Through Time was on its way to preserving forever a most unique aspect of our American history.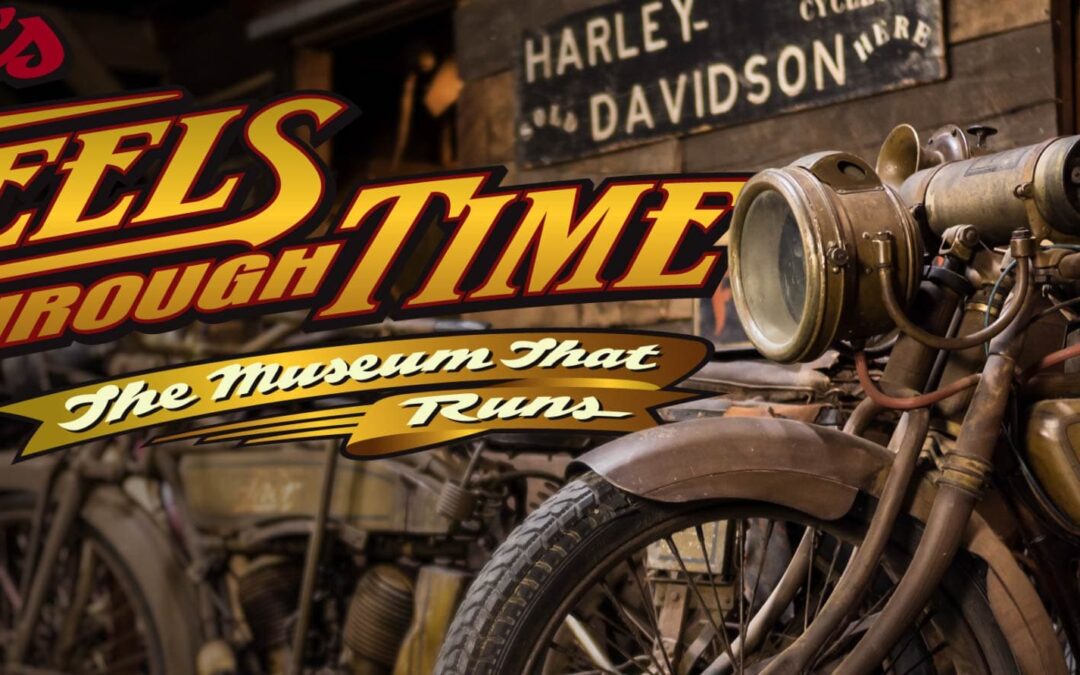 Wheels Through Time takes top honors at Amelia Island Concours d'EleganceOn March 5th, 2023, hundreds of the world's most exquisite cars and motorcycles gathered at Amelia Island, FL, for the 28th annual Concours d'Elegance. Among the motorcycles shown at the...
read more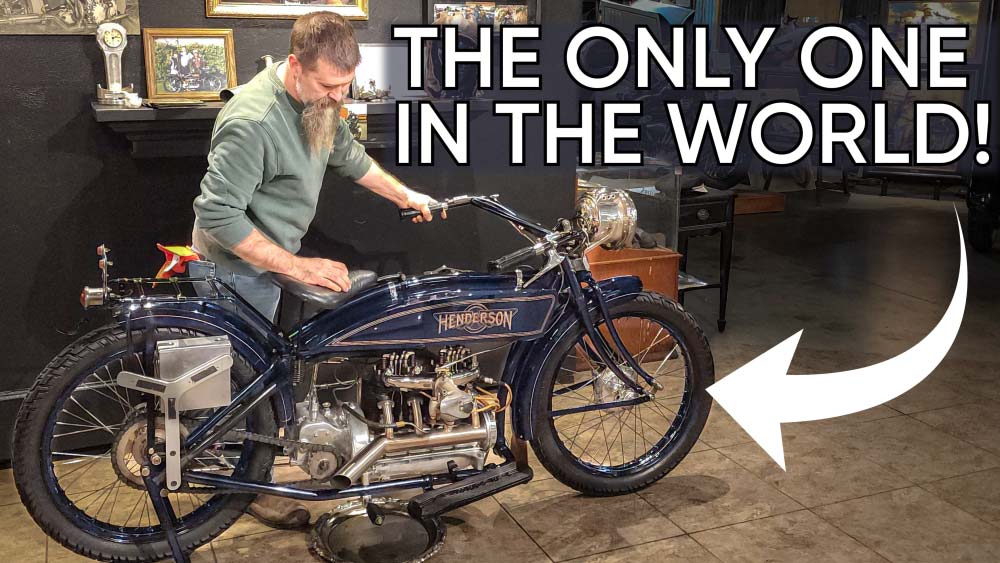 Among the rarest motorcycles here at Wheels Through Time, our 1917 Henderson endurance racer is near the top of the list. Brothers Tom and Bill Henderson started producing luxurious four-cylinder motorcycles in Detroit in 1912. As their brand grew…
read more
The American Restoration Chronicles
In 2015  The History channel introduced itself to Wheels Through Time seeking Dale Walksler as restoration talent on the already successful reality series American Restoration. Although this new series lasted only one year, Dale put a team together that included Wheels Through Time Board Member and historian Bob White and all around genius mechanic John Gustofson. This trio spent most of the summer of 2015 and some of 2016 to produce these popular shows that showcased the talent, history, and dedication by all involved here at Wheels Through Time.
The following chronicles will give the reader just a little bit of behind the behind the scenes activities that certainly were not scripted.If you enjoyed American Restoration, we have no doubt that you will love Dale's Channel!  See two new shows per week and gain access to over 350 shows that Dale and the crew produced over the last 10 years!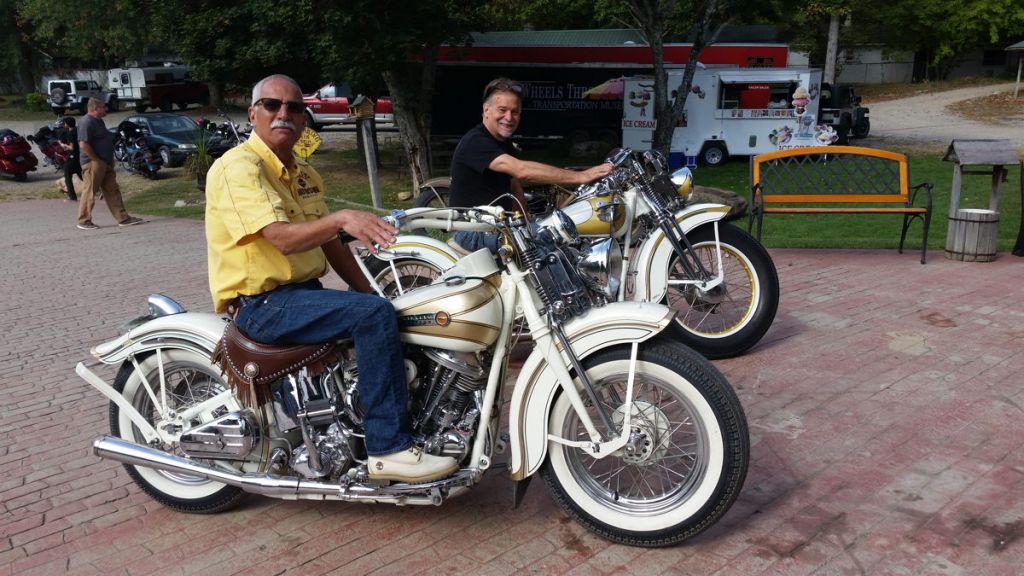 I will never forget meeting Basil. A gentleman in all manners. I spotted him in deep concentration looking at a machine that is very close to my heart. The bike is called Mina. An attention to detail tribute to my mother who passed away, well, a long time ago....
read more
Admission, Hours, and Location
Open for the 2023 season 
Thursday – Monday
10am – 5pm
Admission covers a one-day experience at Wheels Through Time.
Adults: $15
Seniors: $12
Kids: $7
*Admission does include the 7% N.C. sales tax.
Contact Us
62 Vintage Lane
Maggie Valley, North Carolina 28751
GPS: Latitude: 35.513718 // Longitude: -83.076945
Tel: (828) 926-6266
Email: info@wheelsthroughtime.com
Admission, Hours, and Location
Open for the 2023 Season
Thursday – Monday
10am – 5pm
Admission covers a one-day experience at Wheels Through Time.
Adults: $15
Seniors: $12
Kids: $7
*Admission does include the 7% N.C. sales tax.
Museum Photography Policy
To Protect the objects being photographed, and for the safety of other visitors, there are certain guidelines that must be followed when photographing at the Wheels Through Time Museum.  Photography must be conducted without disruption to the museum operations, and without limiting the accessibility of exhibitions, entrances/exits, doorways, pathways and high traffic areas.
Do not climb, lean, or sit on any exhibits.  Do not place props or equipment on the exhibits.  Flash photography, tripods, monopods (including "selfie sticks") and other photography equipment are NOT permitted in the galleries.
Photography is permitted for private, non-commercial use only. Photographs may NOT be published, sold, reproduced, distributed, or otherwise commercially exploited in any manner.