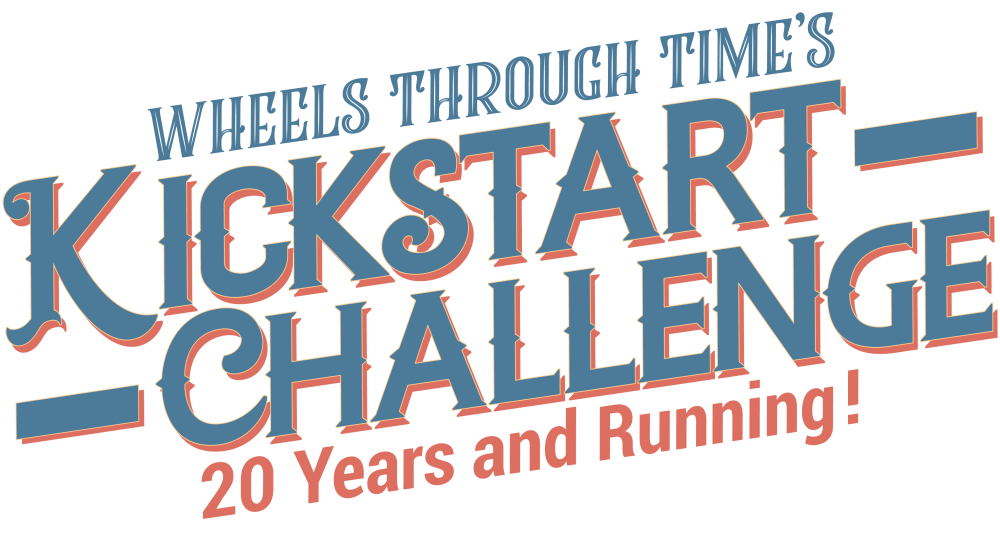 THE MISSION
Preserving our nation's motorcycle history has never been so important!
What would become Wheels Through Time Museum started in a dirt floor garage in Glenn Elyn, Illinois, when Dale Walksler restored his first motorcycle. Flash forward 52 years and
Wheels Through Time has become a benchmark in American Motorcycle preservation since its founding in Maggie Valley, North Carolina, in 2002.
Now in its twentieth year, the Museum is growing faster than ever imagined, and now we need your help!
Our dream has been to preserve the most important parts of American motorcycle history and culture and share them with our visitors from around the world. With a view to the future, we look to expand the current facility to continue to enhance the visitor experience. In order to do so, we must retrofit our existing facility with a fire suppression system.
The cost of this system is estimated at $300,000, and we're asking YOU to help join the cause.
A personal video message from the crew at Wheels Through Time
Your name will be added to the end screen of each video.
Get a personal shoutout during on a video
.
VIP Experience – Be in an upcoming video
See The Latest Wheels Through Time's Kickstart Challenge!
MORE ABOUT THE MUSEUM
The museum focuses entirely on American made motorcycles, from well-known names such as Harley-Davidson and Indian to more obscure companies such as Excelsior, Thor, Wagner, the one-off Traub, often dubbed the "World's Rarest Motorcycle" and more. In addition to the motorcycles, there are unusual homemade mechanized creations and one of the nation's largest collections of memorabilia, accessories, and parts.
Started by Museum Founder Dale Walksler in 1969 in Glen Ellyn, Illinois, the collection moved to Mt. Vernon Illinois in 1977 where it was housed at the Harley-Davidson dealership founded by Dale.  As the collection matured it became obvious the potential for a truly incredible museum was at hand. In 2002, the collection moved to its present location in Maggie Valley, North Carolina. A 501c3 not-for-profit status was attained, and Wheels Through Time was on its way to preserving forever a most unique aspect of our American history.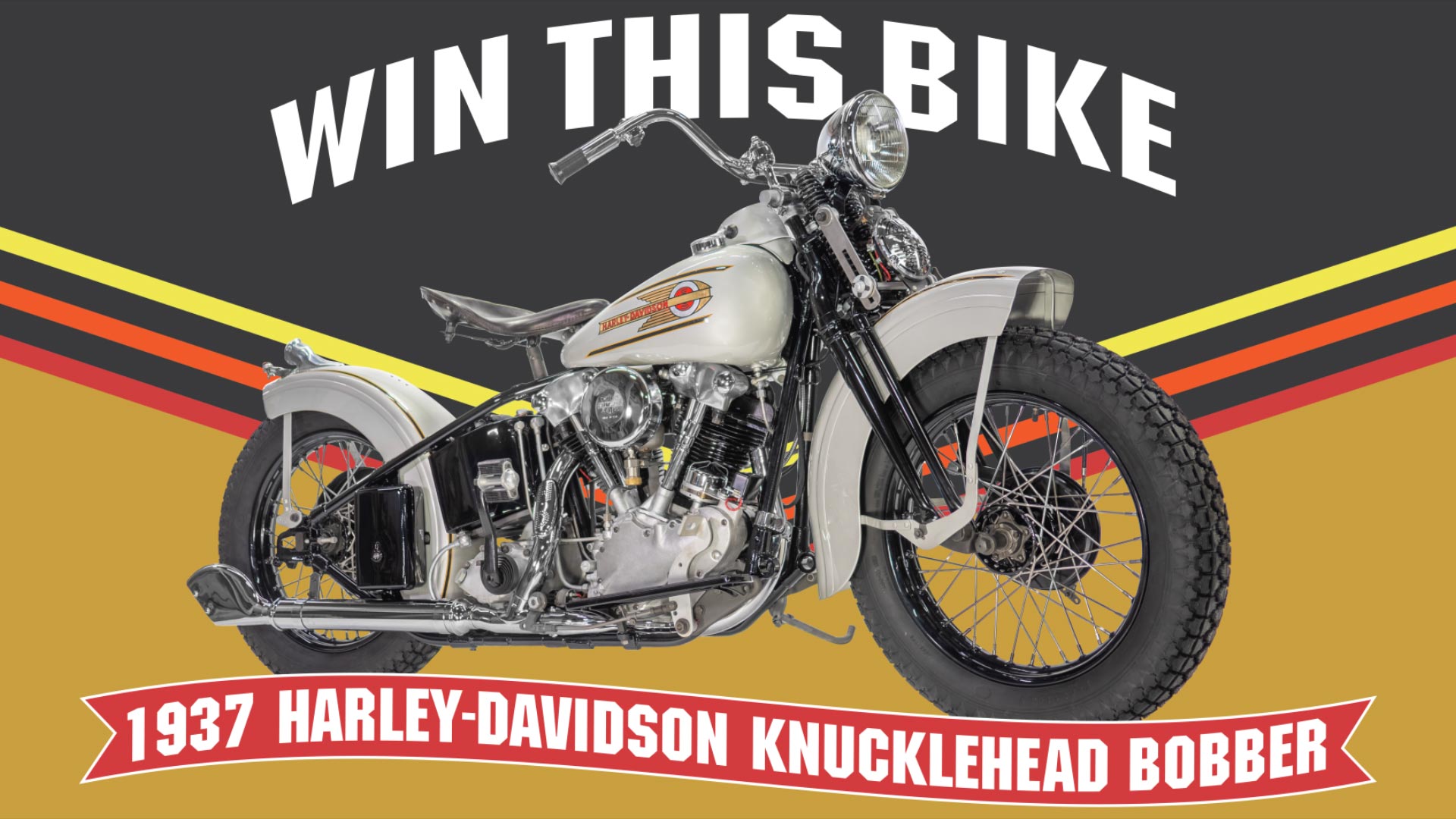 Our Annual Raffle
This Year's Raffle Bike is the sleek 1937 Harley-Davidson Knucklehead Bobber, finished in HD custom Silver, striped in Black, and edged in Gold. This 61c.i. Knucklehead powerhouse sports a 4-speed transmission, bobbed fenders, and Flanders accessory risers and bars, flaunting its authentic period-modified look and feel. This custom machine was hand-built in the Wheels Through Time Restoration Shop for one purpose, GOING HOME WITH ONE LICKY WINNER!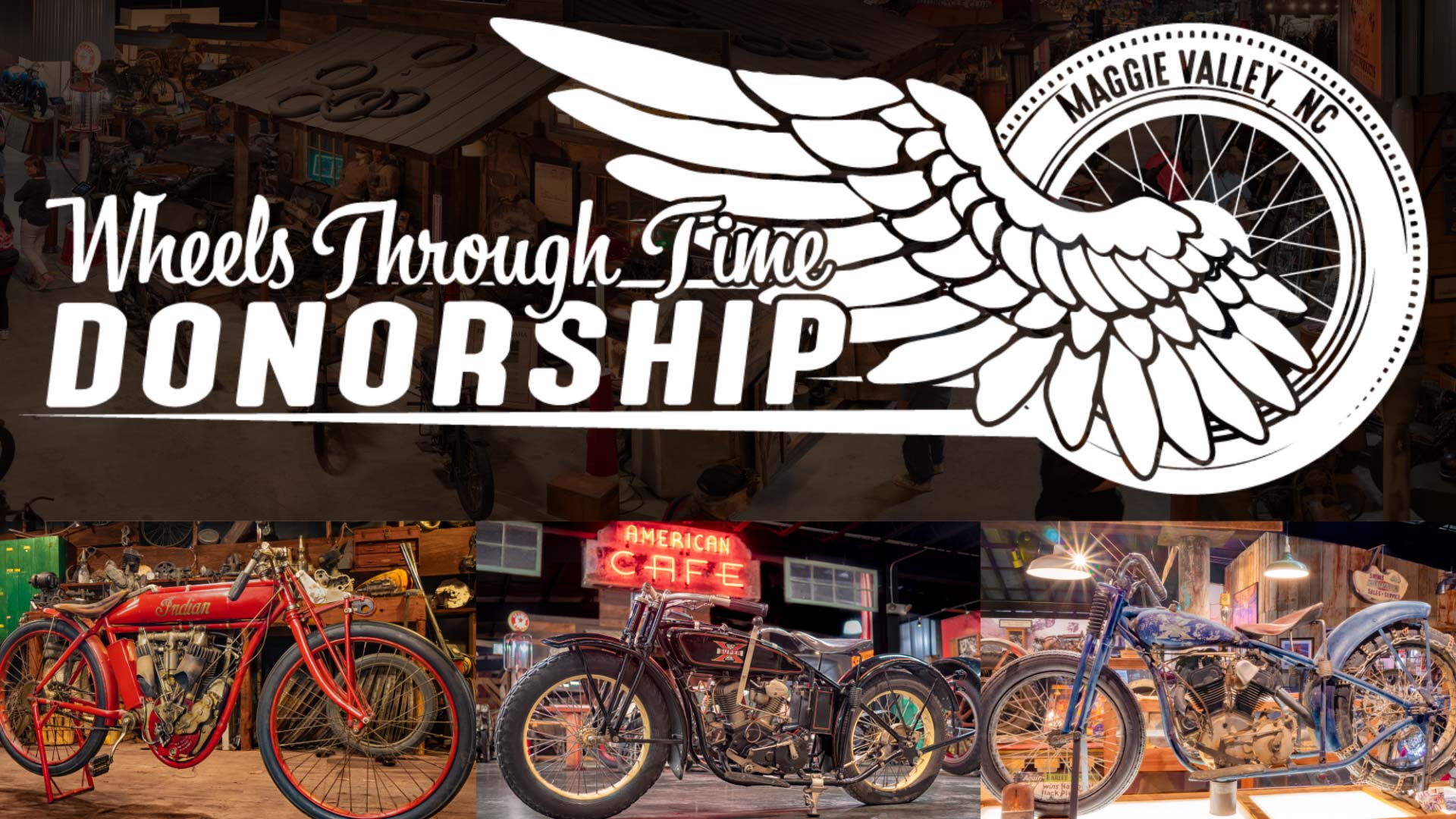 Wheels Through Time Donorship
Have you heard about our Lifetime Donorship program? With exclusive perks like lifetime admission for you and 3 guests, discounts on gift shop purchases, and special donor events, it's a great way to become a special part of the Wheels Through Time family.