Board Track America
The Board Track era of America ran from 1908 to approximately 1929. There were dozens of tracks across America that touted high banks and were up to 2 1/2 miles around. The term "Board Track Racer" also referred to the same version bikes that were raced on dirt tracks.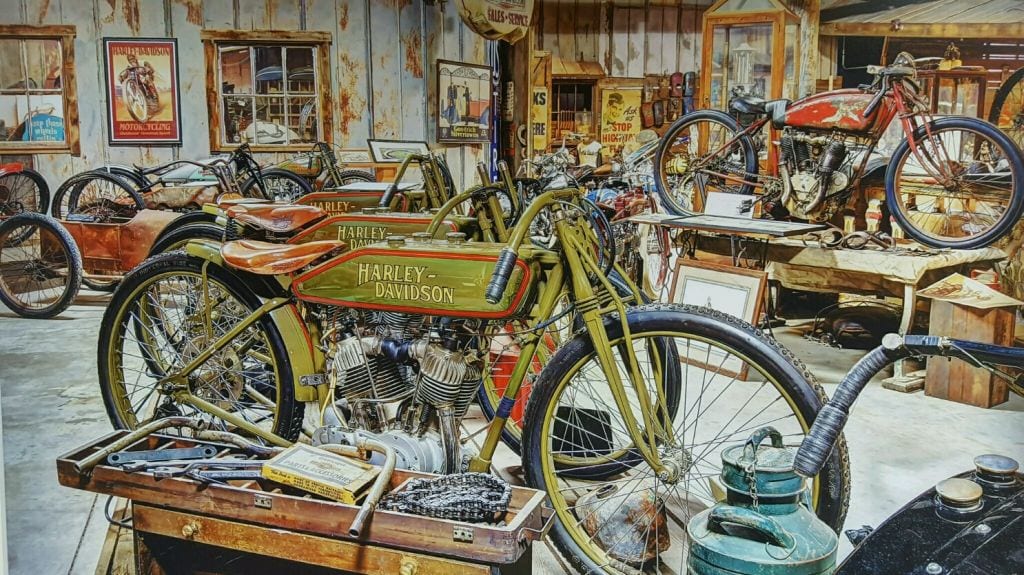 The first Board Track built for motorcycle racing opened in 1909 in Los Angeles. The Los Angeles Coliseum motor dome was a little less than a third of a mile in circumference.  Nevertheless, the new track was nearly twice as long as the bicycle velodromes which had preceded it.
Almost immediately, the spectacle of men hurtling at "break-neck" speeds around the wooden circular track became a passionately attended spectator sport and new tracks sprung up, literally over night, across the land. By 1910, the length of the wooden "dromes" had grown from a third of a mile to as long as a mile in circumference, while the banking had increased from a modest 25 degrees in the corners until 60 degrees became the norm.
Spectators looked down on the track from grandstands constructed above the boards, as the riders lapped the track at speeds approaching 100 m.p.h. Rivalry was fierce, for the race was not only between the daring riders, but also between the manufacturers for the increased sales that were a direct result of victory for their brand.
By author Daniel Statnekov.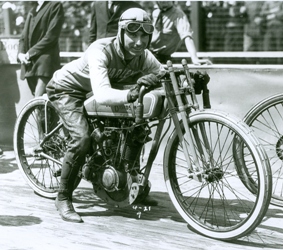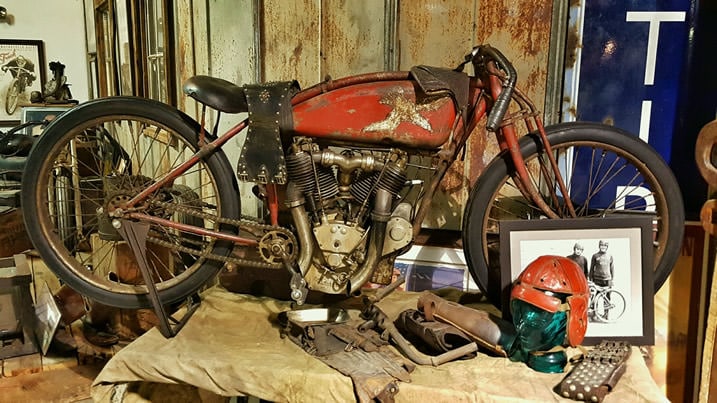 1916 Big Valve
Excelcior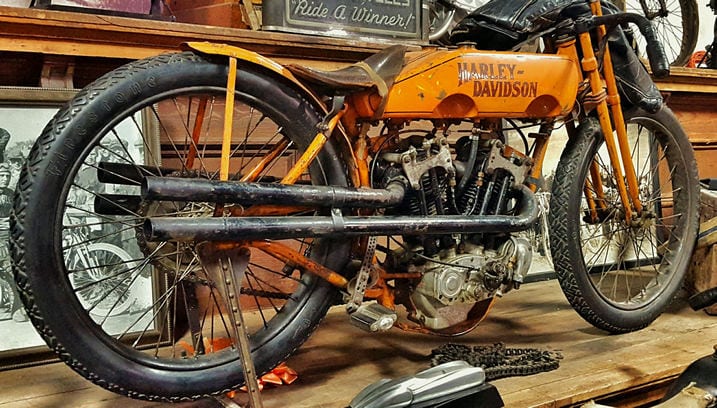 Million Dollar
Motorcycle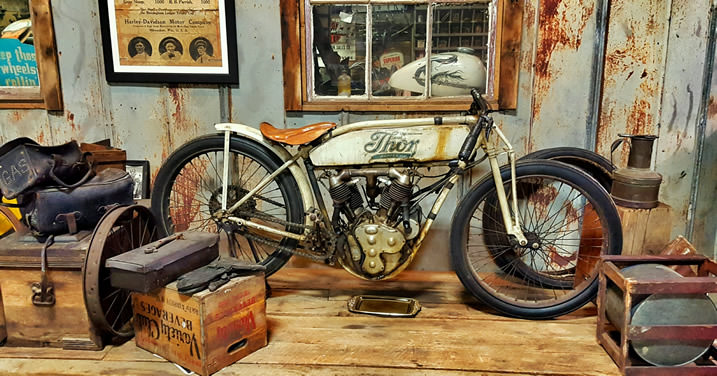 1912 Model
SR Thor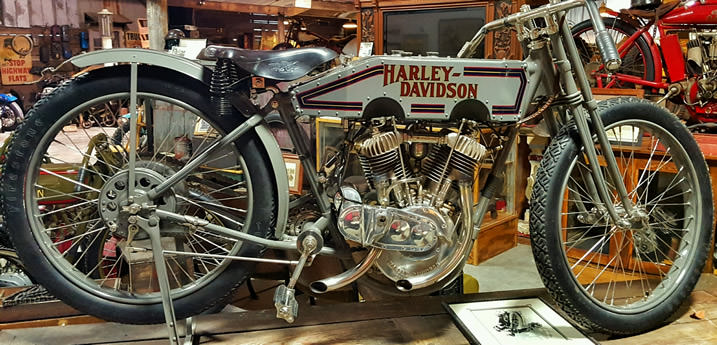 1914 Harley-Davidson
A Motor
Racing Bike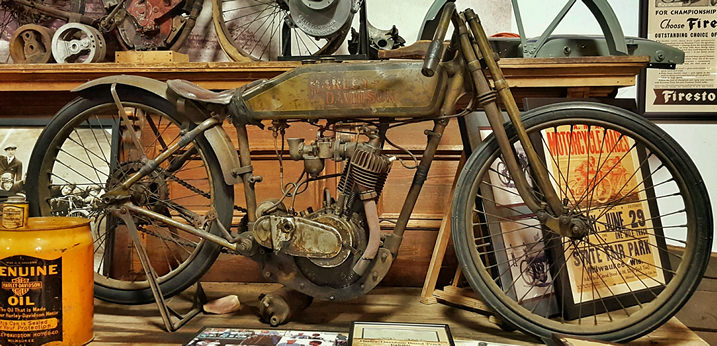 1921 Harley-Davidson Single Cylinder Factory Board Track
Racer