10:00am – 5:00pm – See The Rare Machines At WTT Come To Life
Thursday through Monday from 10:00am – 5:00pm, you can see some of the rare relics at Dale's Wheels Through Time come to life.  Don't miss this opportunity to see and hear some of the rarest motorcycles in the world roar and rumble through out the museum that runs.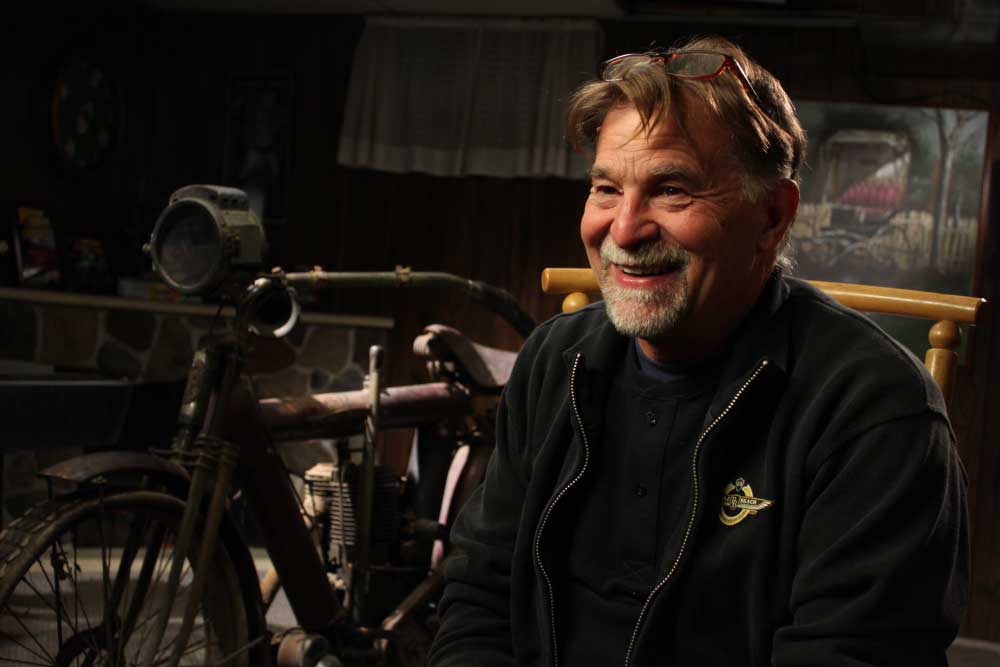 Remembering Dale Walksler
Saturday, April 2nd, the Wheels Through Time team invites you to join us for a day celebrating the life and legacy of our founder Dale Walksler with stories and remembrances from his family and closest friends. The Museum will be open throughout the day with no admission charge to those that attend the service. We will also be unveiling our all-new exhibit chronicling Dale's life, passion, and vision of chronicling the history of the American Motorcycle – Dale's Wheels Through Time Museum.
2022 Opening Day
"New Horsepower, More History at Dale's Wheels Through Time!"
Join us on April 7th, 2022 for the first day of our 2022 operating season.
During the off-season, museum staff stays busy adding to and improving each of the exhibits at the Wheels Through Time museum.
We're excited to unveil the newly redesigned Homemade America Exhibit and proud to announce our newest featured exhibit, "Dale Walksler -The Man Behind The History." We have some great new rare bikes for you to check out this year as well as new products in our gift shop. Come on out and help us kick off the 2022 season and see if you can spot the latest additions to the museum!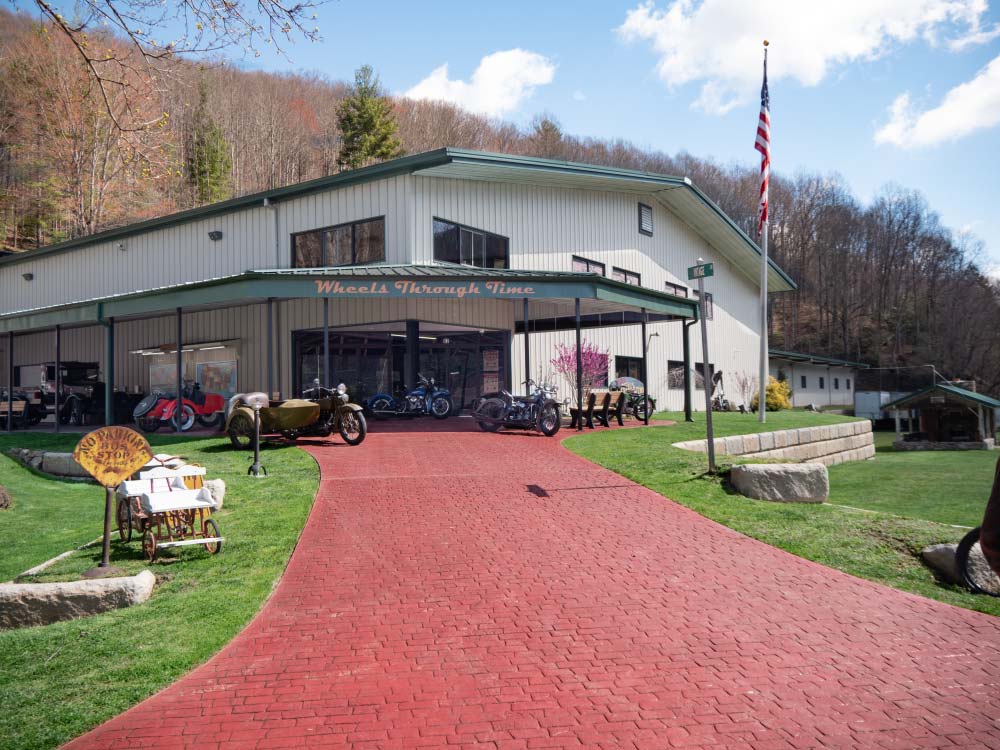 Dale's Wheels Through Time's 20th Anniversary!
We are excited to announce that we'll be celebrating our 20th Anniversary Thursday, June 30th through Monday, July 4th, from 10:00 am – 5:00 pm.
In celebration of our 20th Anniversary, we'll be firing a dozen rare and historic motorcycles made before 1920, many of which have not run in over a decade! Join us to see and hear the newest additions to the Wheels Through Time collection.
Featuring over 30 different brands, and over 300 motorcycles, Dale's Wheels Through Time Museum has become the most recognized All-American motorcycle collection in the world!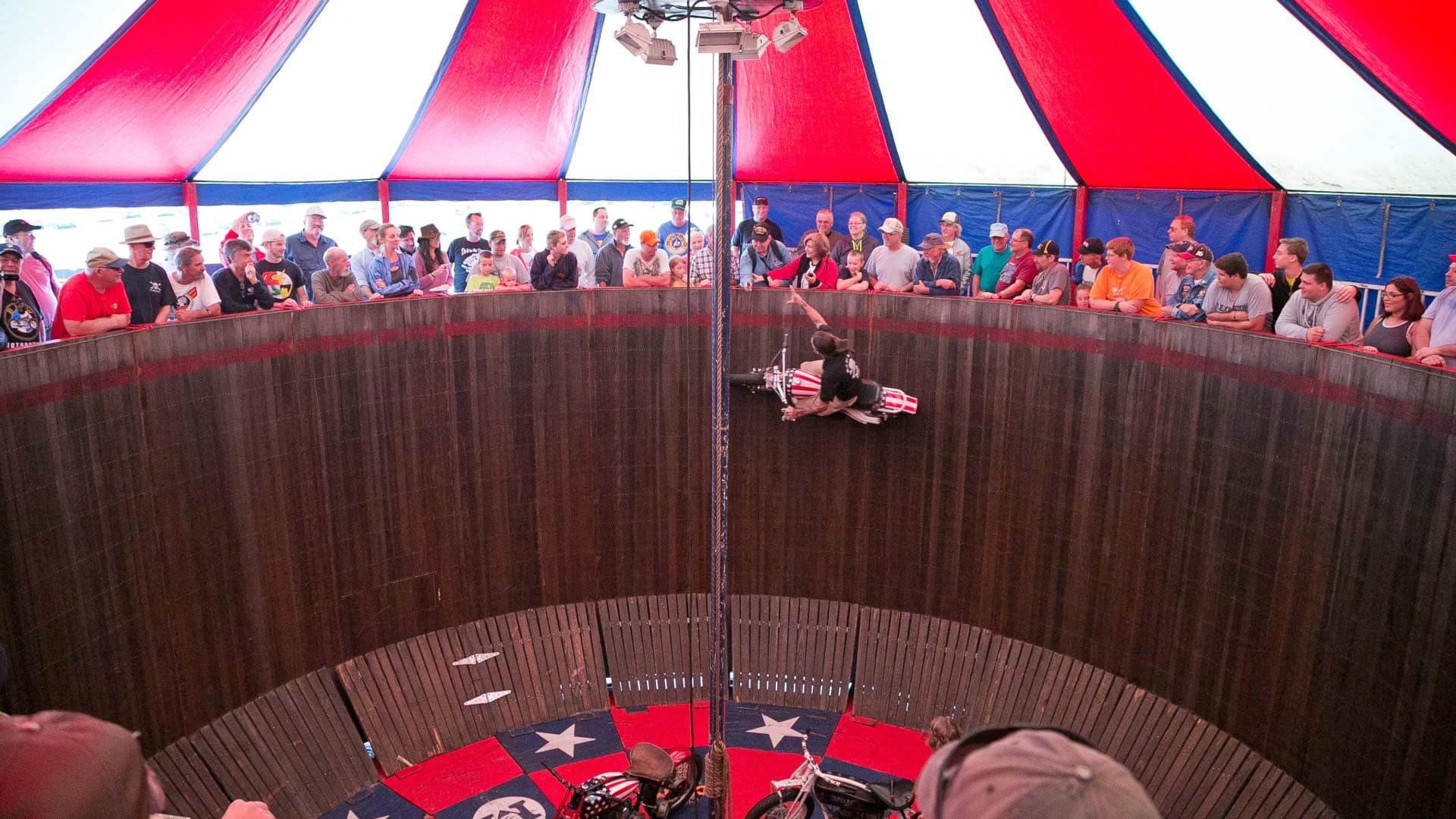 American Motor Drome Company: Wall of Death Thrillshow
The Wall of Death is a vintage live action thrill show featuring a motor drome, a silo-shaped wooden cylinder 30 feet in diameter. Inside the drome motorcycle daredevils travel along the vertical wall performing trick, fancy, and acrobatic riding.
Motor dromes started on the carnivals and fairs– the midways of America– when entertainment was live and in person. Today American Motor Drome Company strives to keep this bit of history alive by traveling the United States, performing the show as it would have been 100 years ago.
The show features antique Indian and Harley-Davidson motorcycles along with hand built 4-wheeled racing machines.
Nothing compares to seeing the show in person at the top of the 14 foot board wall, where you can smell the rubber burn and feel the wind as the motorcycles race just inches from you!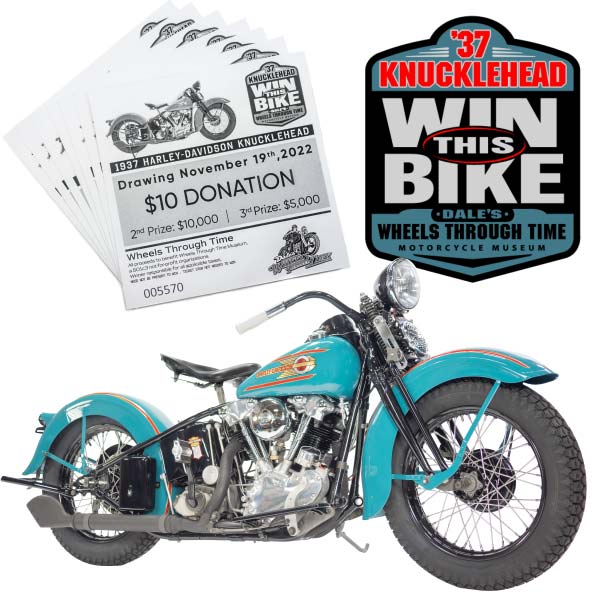 The 2022 Wheels Through Time Raffle
This year's Raffle Bike is the stunning 1937 Harley-Davidson Knucklehead finished in one-year-only Delphine Blue, striped in Teak Red, and edged in Gold. This Model EL features an all-1937 61c.i. Knucklehead engine cradled in a genuine 1937 frame and fork, along with all-original pre-war fenders and gas tanks. The 1937-only dash panel sports a 120 mph speedo, NOS amp gauge, and oil pressure switch. This 30-year assemblage of genuine HD components makes it the rarest and most original WTT Raffle Bike to date!
The raffle takes place in front of a live audience on Saturday, Nov 19th, 2022 at the Wheels Through Time Museum in Maggie Valley, NC. Second prize is $10k, and 3rd prize is $5k — you do not have to be present to win.