10:00am – 5:00pm – See The Rare Machines At WTT Come To Life
Thursday through Monday from 10:00am – 5:00pm, you can see some of the rare relics at Dale's Wheels Through Time come to life.  Don't miss this opportunity to see and hear some of the rarest motorcycles in the world roar and rumble through out the museum that runs.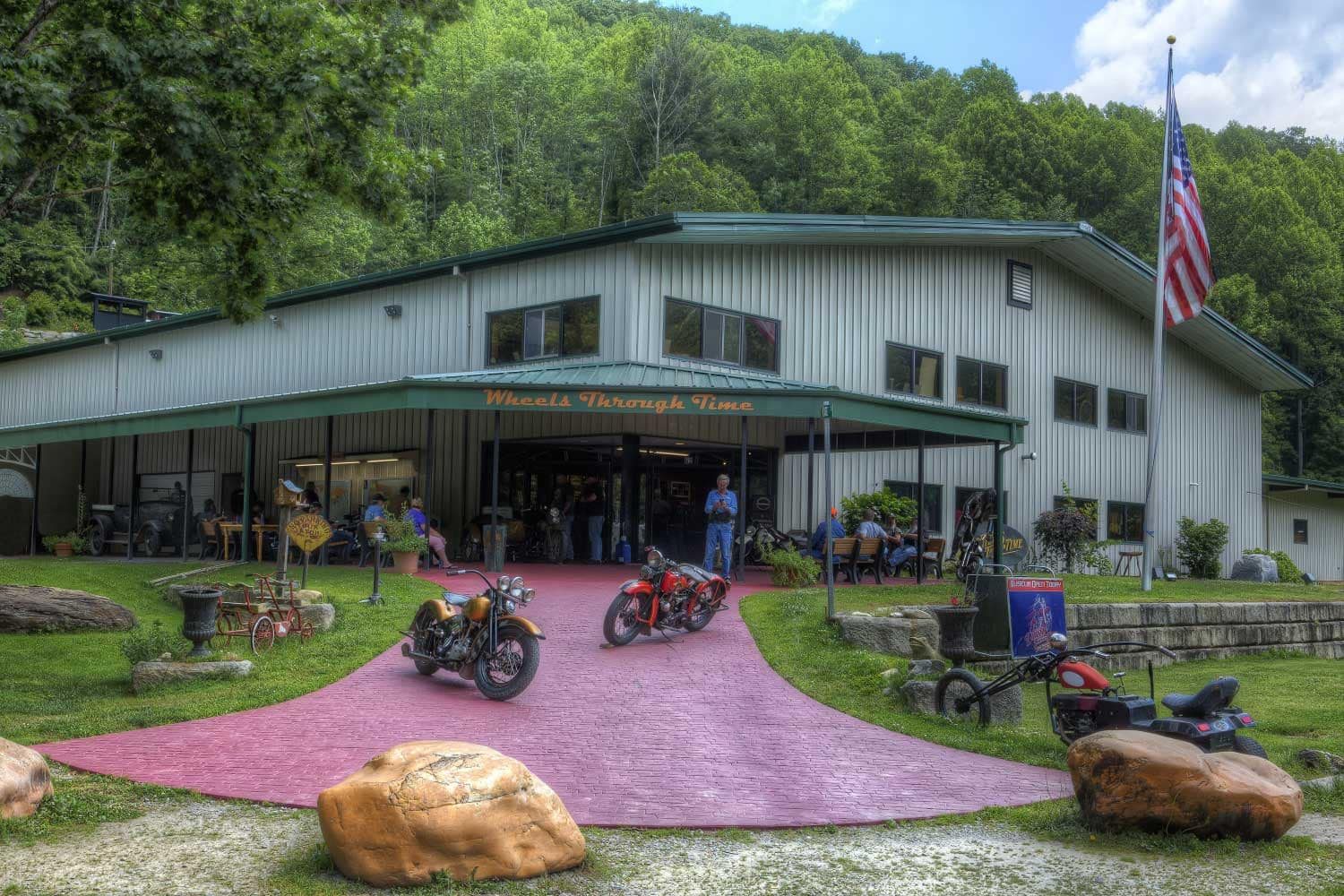 2023 Season Opening Day
"New Horsepower, More History at Dale's Wheels Through Time!"
Join us on April 6th, 2023 for the first day of our 2023 operating season.
During the off-season, museum staff stays busy adding to and improving each of the exhibits at the Wheels Through Time museum.
\ We have some great new rare bikes for you to check out this year as well as new products in our gift shop. Come on out and help us kick off the 2023 season and see if you can spot the latest additions to the museum!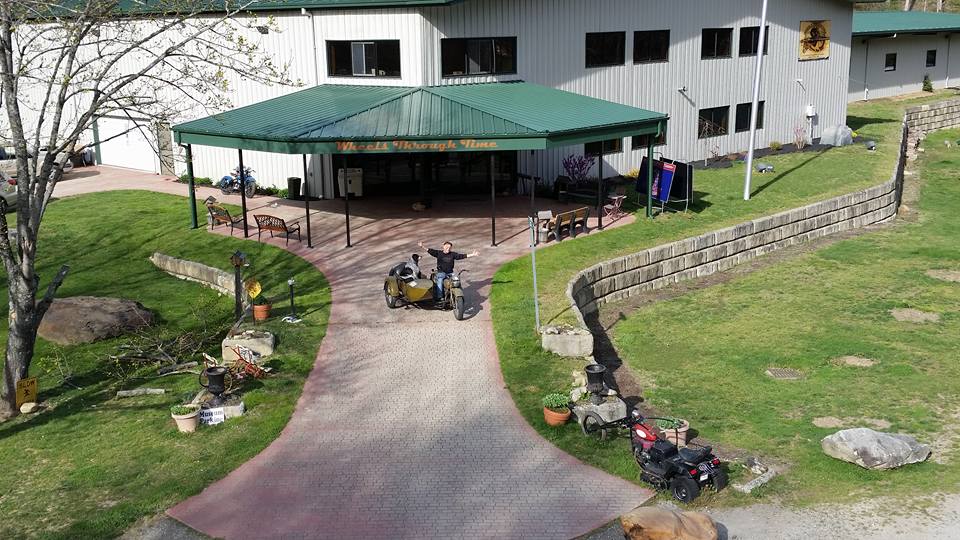 Founder's Day
All day long, the museum will be firing up and sharing the history of museum founder Dale Walksler and some of his personal favorite motorcycles. The day will feature many previously unseen motorcycles and new museum pieces acquired over the winter. The staff at Wheels Through Time have been hard at work during the winter, improving the overall visitor experience and restoring new motorcycles for the museum's collection.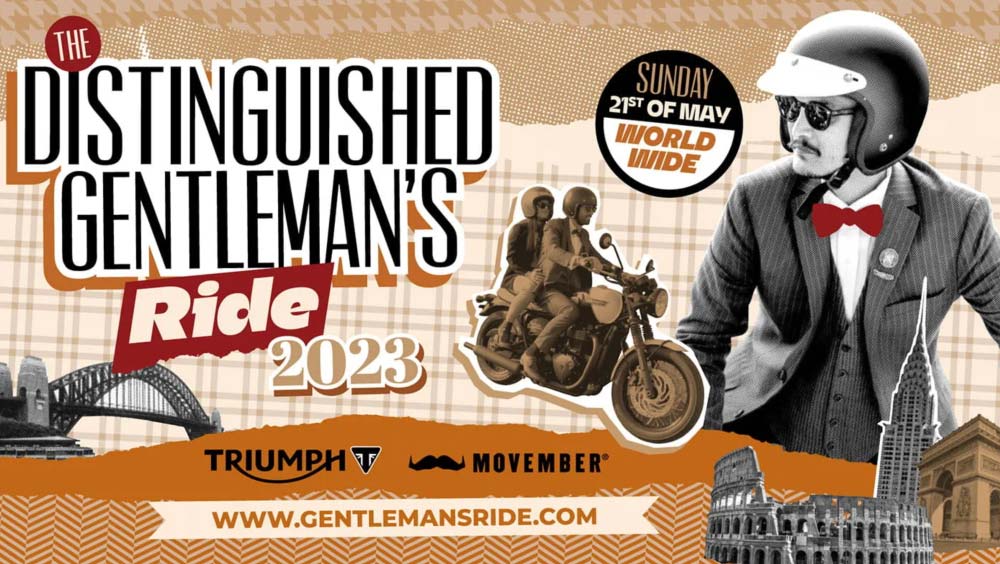 The Distinguished Gentleman's Ride
RIDING FOR A CAUSE – On Sunday, May 21st, 2023 around the world, the global DGR community will come together and celebrate in trademark dapper fashion. The Distinguished Gentleman's Ride unites classic and vintage-styled motorcycle riders from all over the world to raise funds and awareness for prostate cancer research and men's mental health.
Wheels Through Time will be hosting the Western North Carolina Chapter.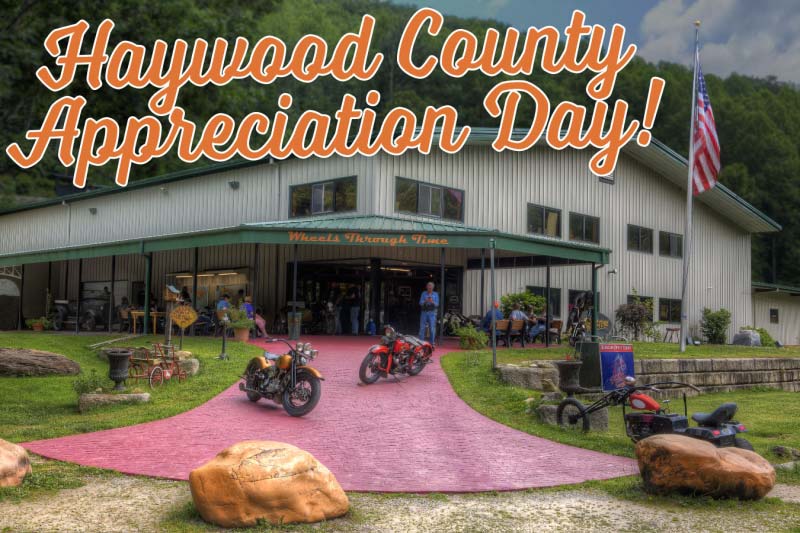 The First Saturday of Each Month!
Haywood County Appreciation Day!
Join us for a day of fun at "The Museum That Runs!"
Dale's Wheels Through Time Museum will offer free admission to Haywood County, NC residents on the first Saturday of each month throughout their 2023 season. It's our way of saying Thank You to our home county. To visit for free bring a driver's license that shows a Haywood County address.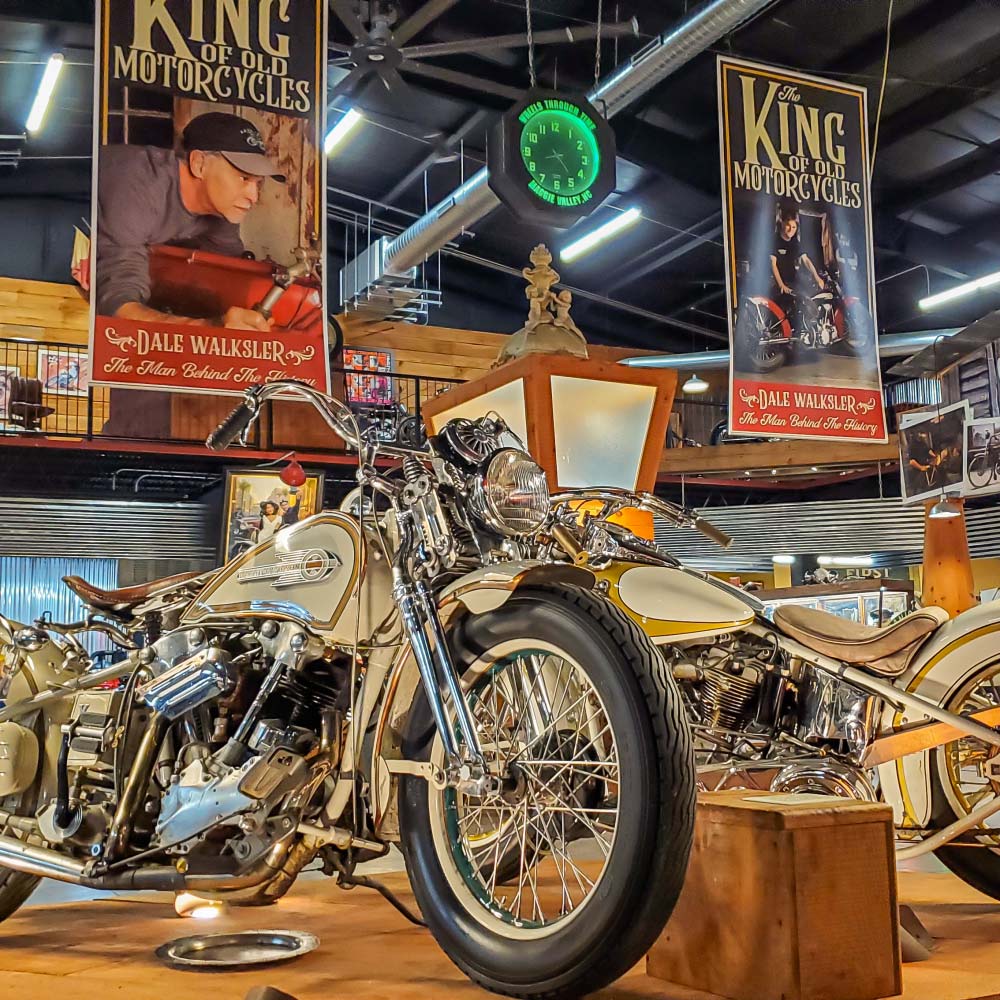 -June 29th – July 3th- 2023
Dale's Wheels Through Time's 21st Anniversary!
We are excited to announce that we'll be celebrating our 21th Anniversary Thursday, June 29th through Monday, July 3rd, from 10:00 am – 5:00 pm.
In celebration of our 20th Anniversary, we'll be firing a dozen rare and historic motorcycles made before 1920, many of which have not run in over a decade! Join us to see and hear the newest additions to the Wheels Through Time collection.
Featuring over 30 different brands, and over 300 motorcycles, Dale's Wheels Through Time Museum has become the most recognized All-American motorcycle collection in the world!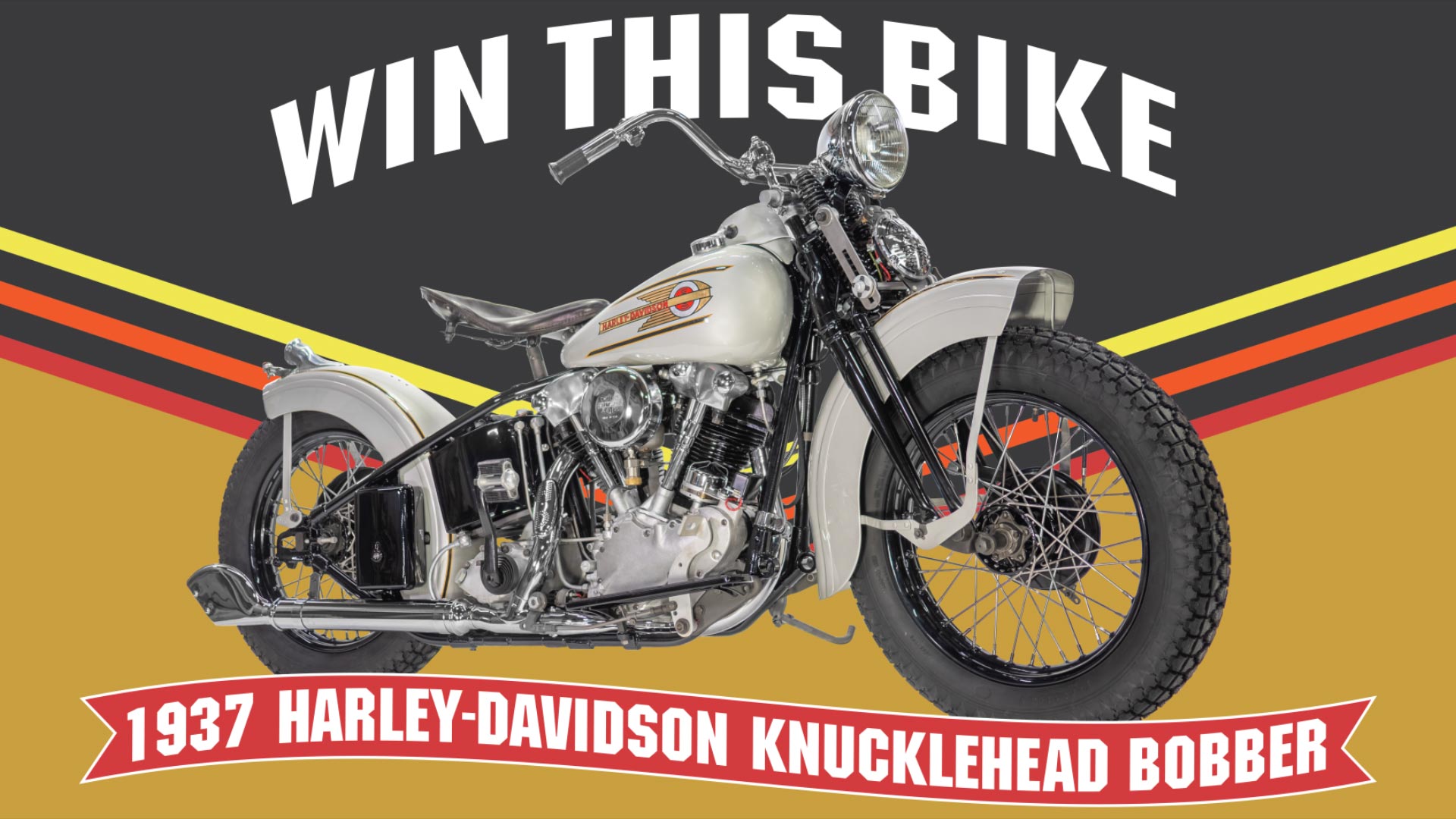 The 2023 Wheels Through Time Raffle
This Year's Raffle Bike is the sleek 1937 Harley-Davidson Knucklehead Bobber, finished in HD custom Silver, striped in Black, and edged in Gold. This 61c.i. Knucklehead powerhouse sports a 4-speed transmission, bobbed fenders, and Flanders accessory risers and bars, flaunting its authentic period-modified look and feel. This custom machine was hand-built in the Wheels Through Time Restoration Shop for one purpose
Going home with one lucky winner this 2023!
The raffle takes place in front of a live audience on Saturday, Nov 18th, 2023 at the Wheels Through Time Museum in Maggie Valley, NC. Second prize is $10k, and 3rd prize is $5k — you do not have to be present to win.