Wheels Through Time Museum Set to Break Records for 2022 Season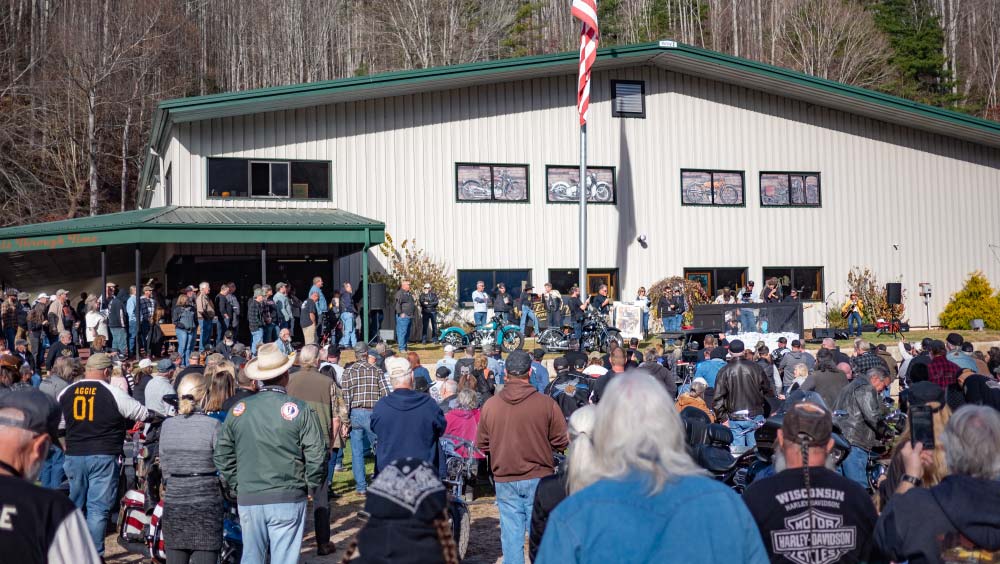 Crowd gatheres at Wheels Through Time Annual Raffle Day.
Dale's Wheels Through Time, home to America's premier collection of rare and vintage American motorcycles, is set to finish its 20th anniversary season in record-breaking fashion.
The museum opened for the 2022 season on April 7th and is on track to chart its busiest season ever. Summer 2022 surpassed expectations, with guests streaming in from all over the country and across the world to experience motorcycle history brought to life. While continuously breaking attendance records over the summer guests filled the museum to experience the sights, sounds, and stories of American motorcycles. Wheels Through Time celebrated its 20th anniversary on July 2nd with one of the single most successful weekends in museum history.
Dale Walksler founded Wheels Through Time Museum while still a Harley-Davidson dealer in Mt. Vernon, Illinois. He sold the dealership in 1999 and began looking for a location to open a stand-alone museum dedicated to preserving American transportation history, finally settling on the current site in Maggie Valley, North Carolina. Wheels Through Time officially opened to the public on July 2nd, 2002.
Since 2002 the museum has been steadily growing to new heights each year and has become a benchmark for American motorcycle preservation. Over the years, Wheels Through Time built a lasting reputation as "The Museum That Runs," as each and every bike is in running condition. Today, Wheels Through Time is a must-see for motorcycle enthusiasts around the globe and is a key destination for Western North Carolina's tourism industry.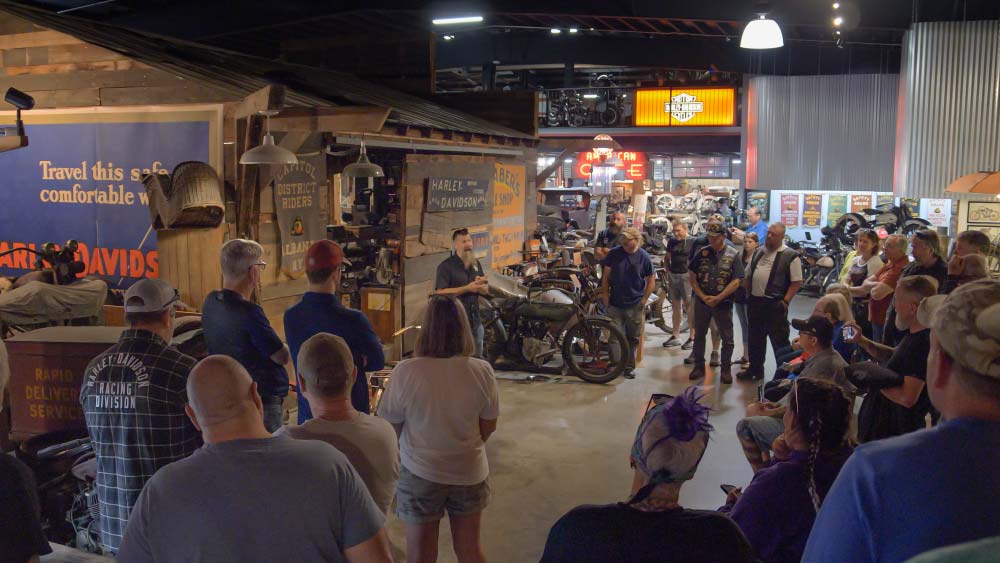 A crowd gathers around museum curator Matt Walksler as he gives a talk on the 1916 Traub motorcycle.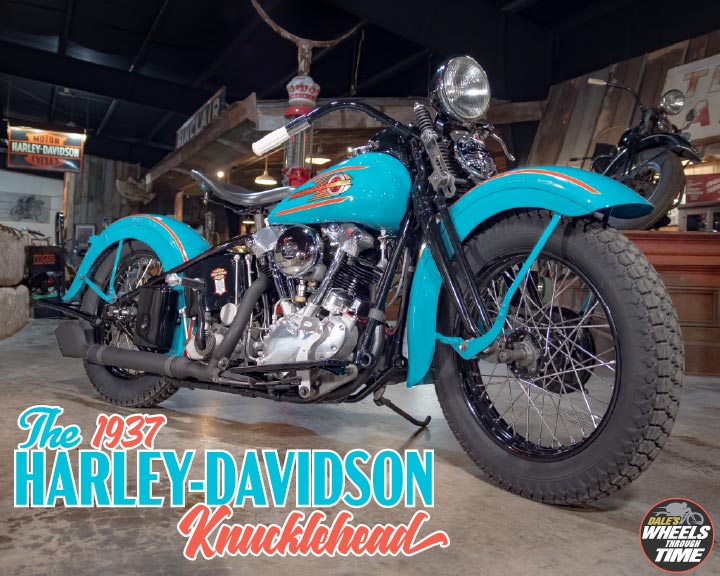 Wheels Through Time has its sights set on ending the 2022 season with a bang during its Annual Raffle Weekend. Each year museum staff restores a classic American motorcycle to give away to one lucky winner. This year's raffle bike may be the finest in museum history, an immaculate 1937 Harley-Davidson Knucklehead, set to be given away on Saturday, November 19th. The raffle is Wheels Through Time's biggest fundraiser which helps to build new exhibits and continue providing a first-rate experience for its visitors.
On this special anniversary season, the museum continues on the path of bringing American motorcycle history to life through preservation and education.
To get your chance at this years Raffle Bike here