New – Worlds Fastest Model A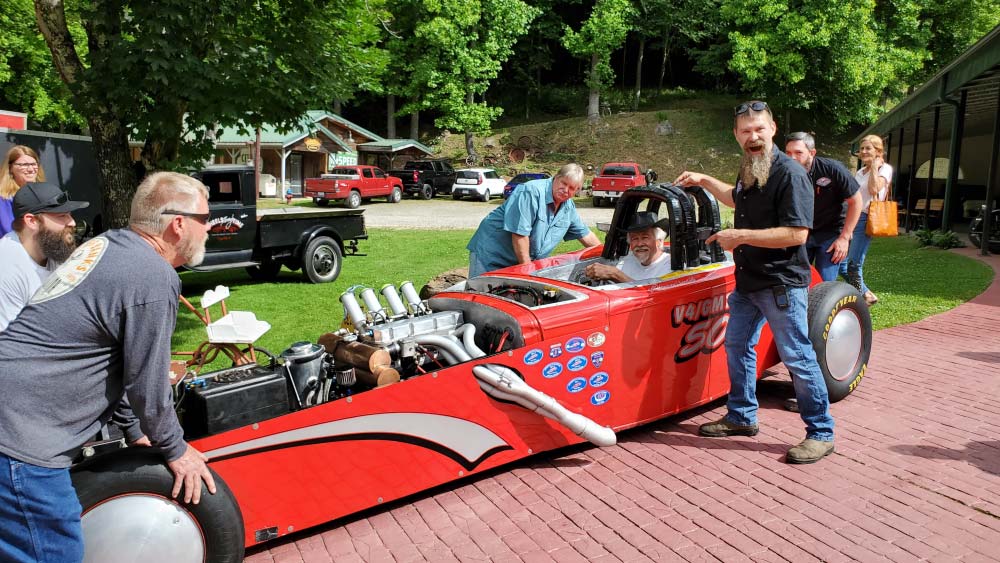 Our newest addition to the museum is here -The World's Fastest Ford Model A!
The car, a custom-built 1932 Ford Model A land-speed car, was owned and raced by Lawson Chenoweth and fabricated by Tommy Daniels. First raced at Bonneville in 2008, it set a land-speed record in 2016 of 165.442 in the V4/GMR (Vintage Four-Cylinder Gas Modified Roadster) class and still holds the record for this class.
The engine features the original Model A engine block with a NASCAR Chevrolet SB2 head (modified to fit), a five main crank, mechanical fuel injection, dry sump oil system with a 3-stage pump, and five-gallon front-mounted fuel tank. The engine is 213 cubic inches and produces 345 horsepower and 7000 RPM at top speed. For cooling, the car uses a 440 Chrysler marine cooler to circulate water from a 35-gallon tank in the rear. The body is fiberglass and sits on a steel frame.
The driveline is 9 inch Ford rear end with custom-built rocker arm suspension in the front. The transmission is a specialty design that allows the rest of the cluster to fall away in fourth gear and allows a straight shot through the transmission. The car weighs 2800 pounds and has a 142-inch wheelbase, and the rear axle has been narrowed by 18 inches and sits on a set of Bonneville-specific Goodyear Eagle tires.
Never in his wildest dream would Henry Ford believe that his Model A that made 26 HP could be made to produce 345hp and run upwards of 170 miles per hour!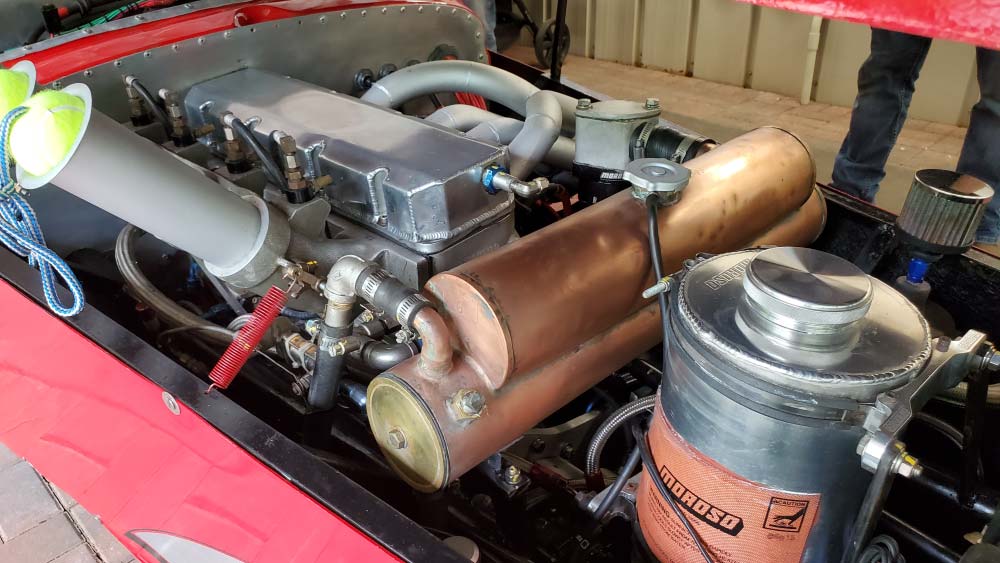 This machine is now on permanent display at Wheels Through Time, be sure to check it out on your next visit.