We are excited to finally announce the release of the new Dale's Channel Video Player!  We've taken your feedback over the 12 months and have put together what we think is the best Dale's Channel experience since its inception in 2007!   You will no longer need to navigate from page to page to find all of the different DalesChannel.TV videos.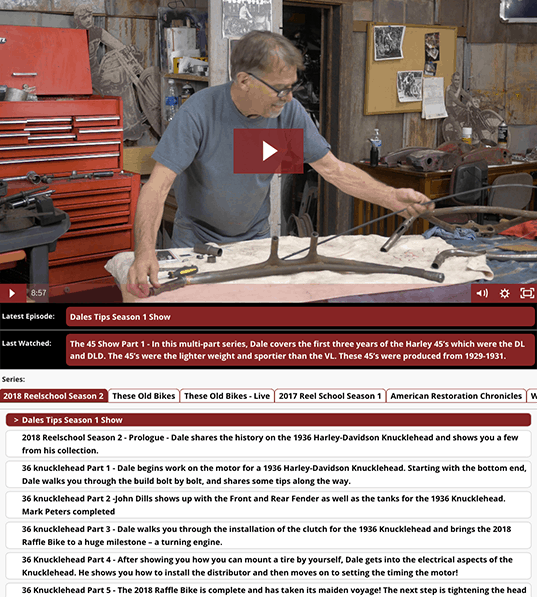 Beginning on Saturday, April 21st, all of the videos can be found on one single page on the DalesChannel.TV website.  Easily navigate from category to category and if you leave the website, you can pick up where you last left off with the Last Watched feature!  Additionally, instead of having to search for our newest show, a link to the newest episode will always be shown within the video player!  We are confident this will make your user experience much better and navigation through our website will be easier than ever!  Click here to access the new video player!
With the new video player, you will notice some changes on DalesChannel.TV.  The large red menu bar that was previously used to navigate between categories and subcategories is no longer available.  To access the video player from within Dale's Channel, just head over to Watch Dale's Channel which is located in Dale's Channel drop down in the Main Menu bar.  Once you have arrived at the new player, you'll be able to stay on that page and navigate between all of the different categories and shows.  Your feedback is valued, so please let us know how you think we can improve your Dale's Channel experience by emailing us!
Tonight on DalesChannel.TV is Part 1 of The 1913 Revival!
This 1913 Harley-Davidson V-Twin went back to the Harley Factory for several factory upgrades.  After 10 years at the Wheels Through Time, and nearly 60 years at rest, Dale's goal is to get this relic running!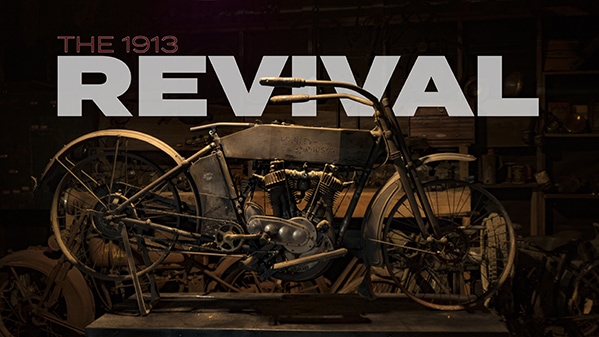 Dale has the help from Kris and Chris in this series and they start by lubing up any and all parts that move and removing the rear rim so they can put a fresh pair of tires on before they work on getting the engine to loosen up!
We would like to Thank You for subscribing to Dale's Channel and supporting The Wheels Through Time Museum.
Not Subscribed?
Click here to subscribe monthly
Click here to subscribe annually