New Additions at "The Museum That Runs"!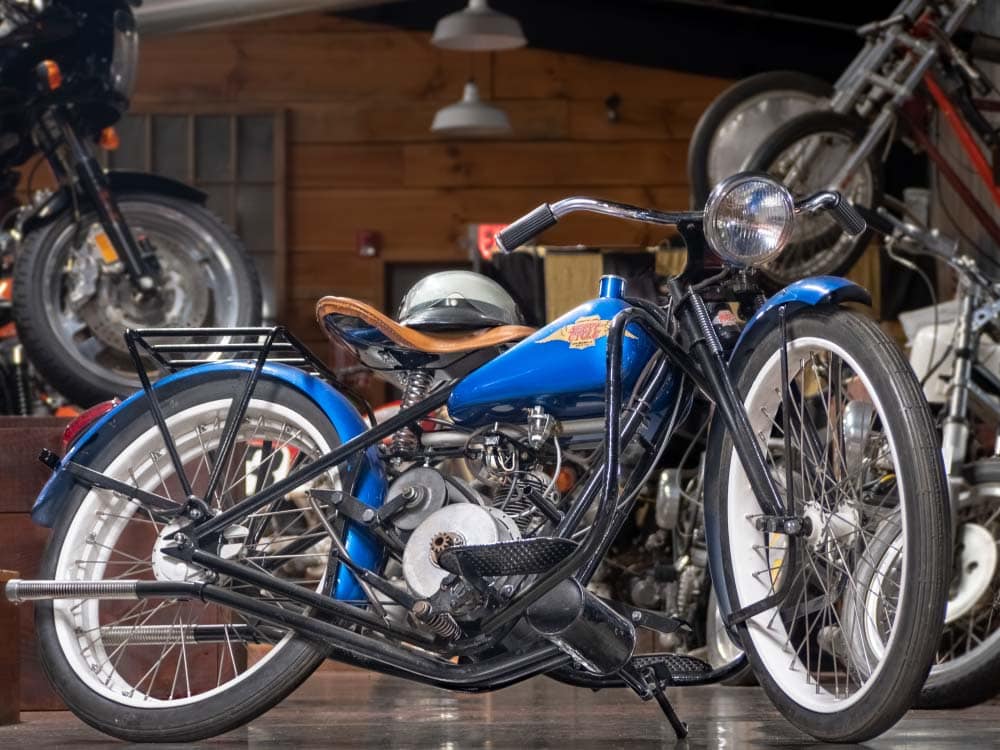 1952 Simplex Servi-Cycle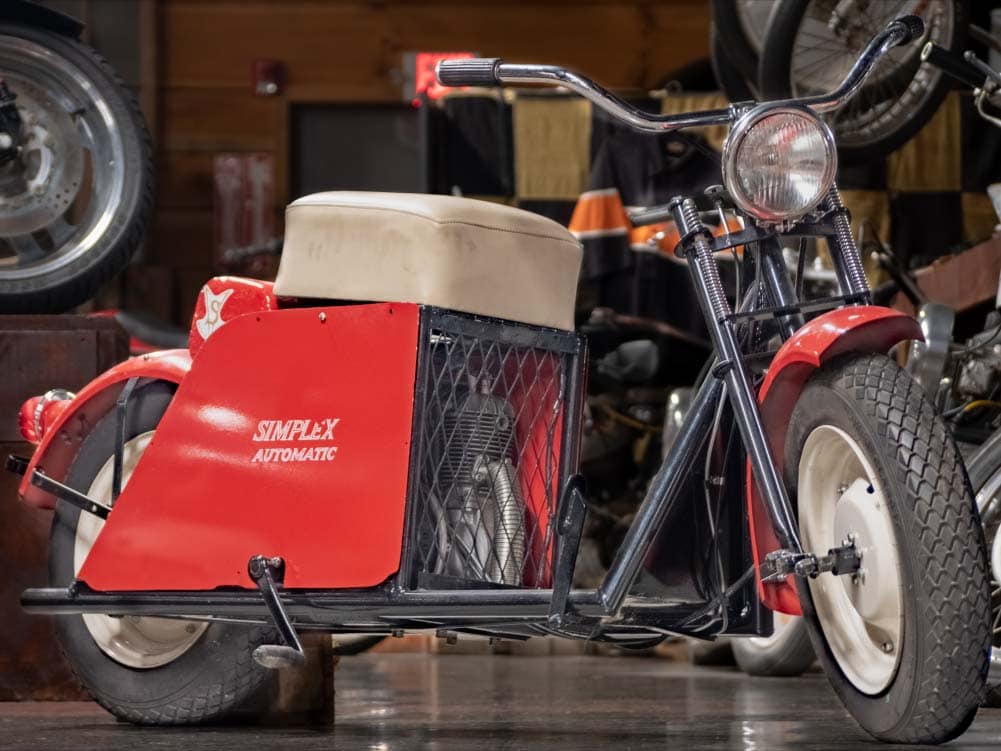 1960 Simplex Automatic Scooter
The Simplex Manufacturing Company got its start in 1935 when founder Paul Treen entered the motorcycle world with his small, lightweight bike. Earlier in life, Treen had worked for Harley Davidson, and so the story goes, presented the idea to them for a lightweight bike. When they refused, he ventured out on his own. The Simples Servi-Cycle is perhaps the most well known of the offerings from the company. It features a single-cylinder, 7.9 cubic inch motor, and the company claimed it would achieve 100 MPG. Later in the companies history, they would produce the Simplex Automatic Scooter with the same drivetrain although this was short-lived as the company closed just four years later. Many visitors to Dale's Wheels Through time fondly remember the Simplex Servi-Cycle as the first bike they owned or rode. This year Merle Tanner donated both a restored 1952 Servi-Cycle and a restored 1960 Automatic Scooter. Both are on current display.
DWTT recently acquired this excellent example of a 1912 Harley Single. It has been a one family bike for the entirety of its life being purchased new by Walter Keener Lehman. After a few years of riding it, his wife became concerned for his safety, and he disassembled the machine and placed it in the attic. Many years later, his grandson Wade Schirmer would get the bike and begin to try to reassemble it. Realizing the project wasn't going to be completed the family reached out to DWTT. When the bike arrived at the museum, it was complete minus a few minor connections but not running. Matt quickly set to work on it and had it running and driving in just two days! 
See this incrediable machine run on our Facebook!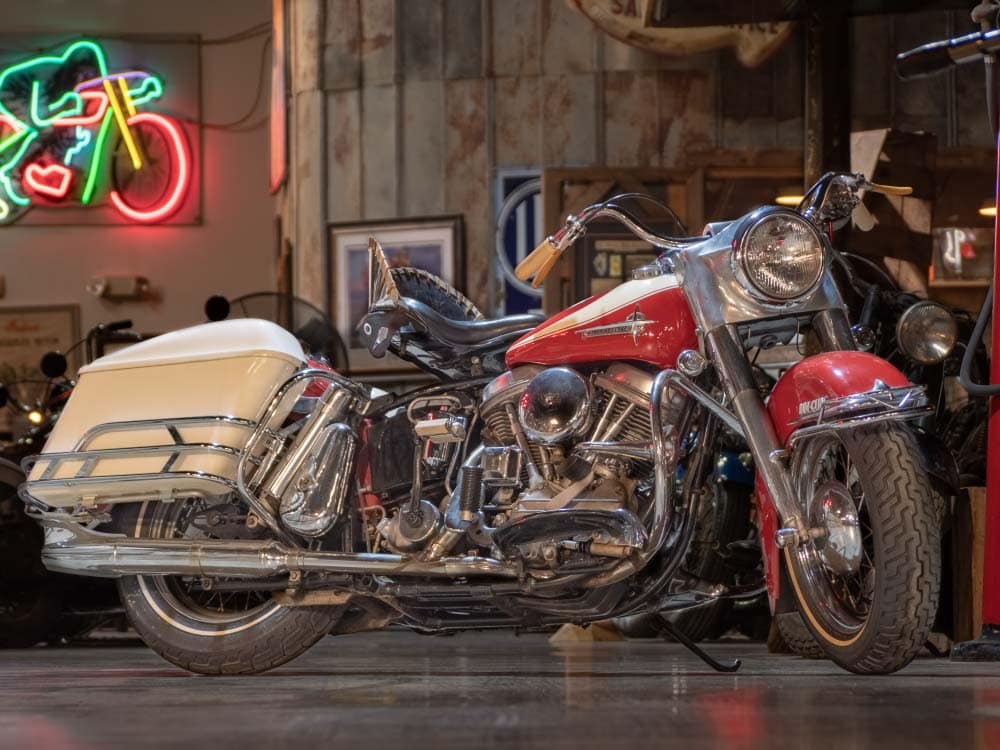 1962 Harley Davidson Panhead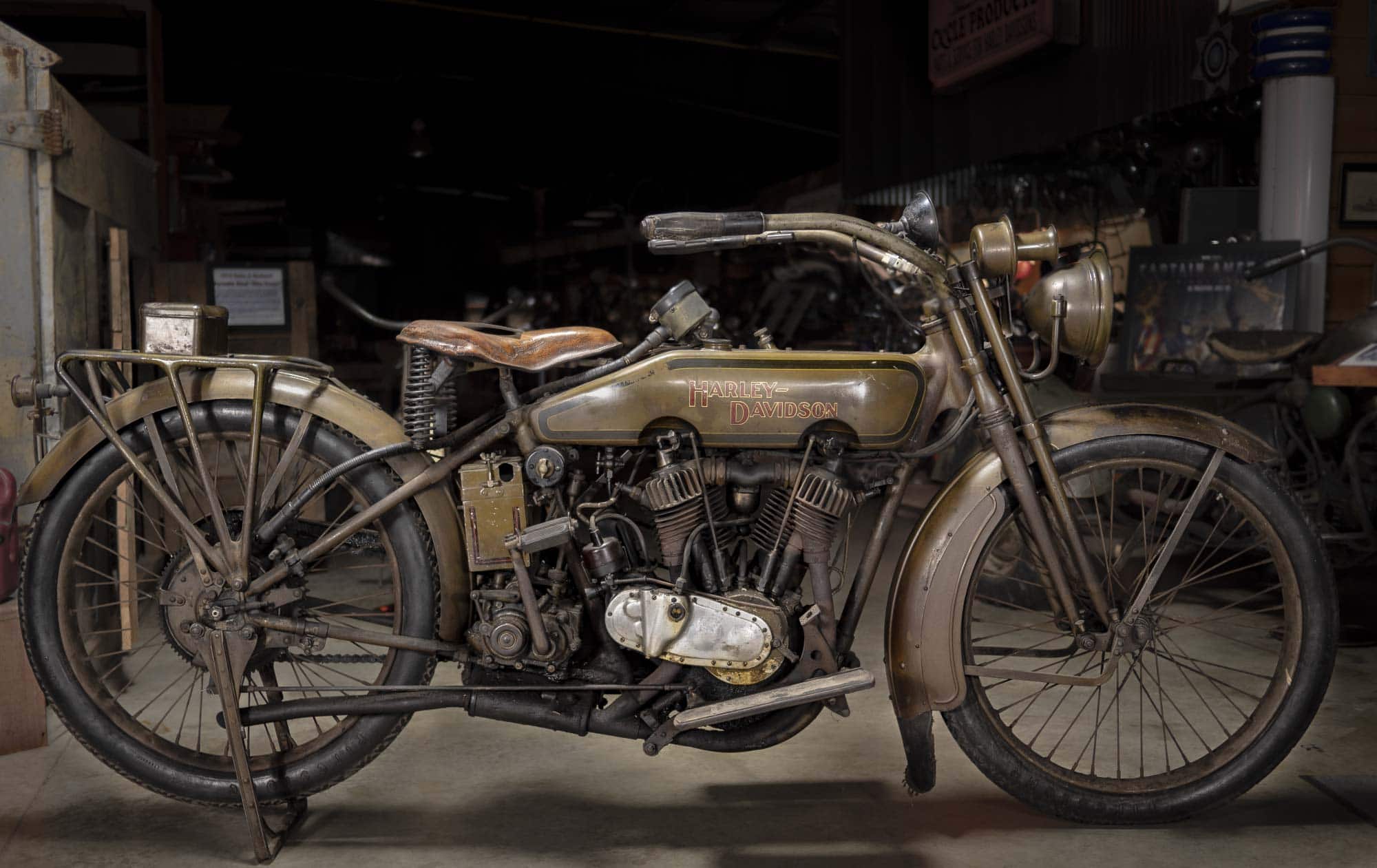 The Panhead in it's early days
This 1962 Harley Davidson FL Duo-Glide in Red and White is another one-family motorcycle. It was purchased new by Cleamond Scott from Banta's Harley Davidson. Cleamond, a coal miner in Kentucky, rode the machine until he passed in 1964. After his death, the bike ended up in the hands of his oldest son Ralph.  Ralph rode it for over 20 years until his passing. Before he died, he passed the bike to his younger brother Randolph (Randy). Randy loved to ride and display the machine, entering and winning numerous cars shows and events. He even took the bike to be displayed for a time at the Harley Museum. Randy had a passion for motorcycles and also for charity work, organizing an event every year called "Burgers and Bikes." After Randy passed away in 2014, and the family was ready to part with the bike, they wanted to choose a place to honor the memory of their father and his passion for Motorcycles. We are honored that they selected Dale's Wheels Through Time.
Kris Estep
August 23, 2019