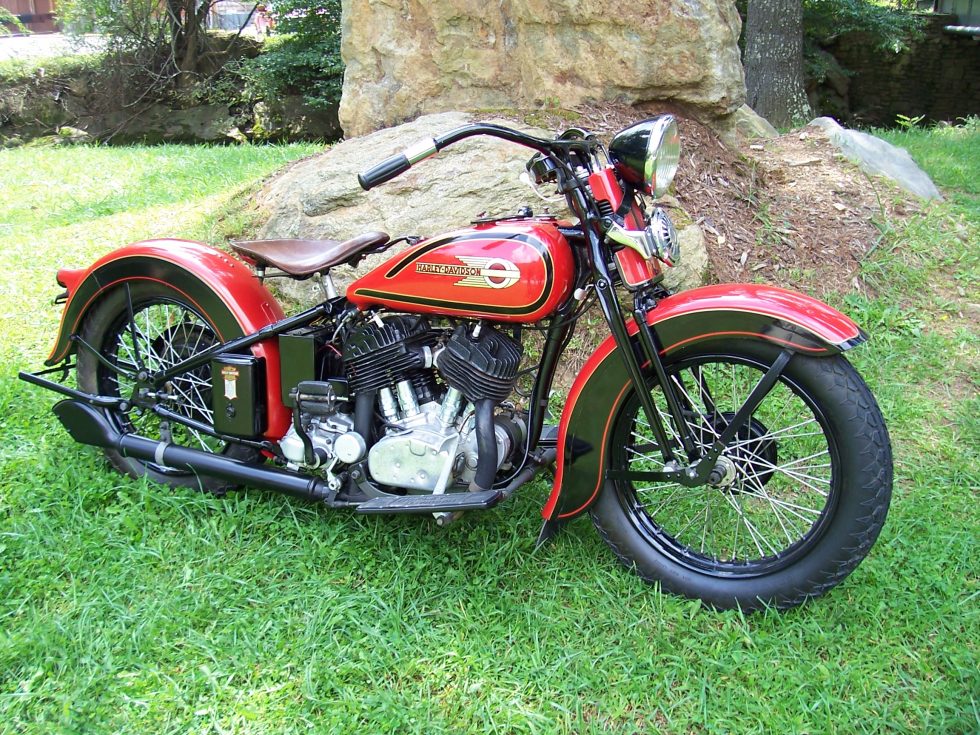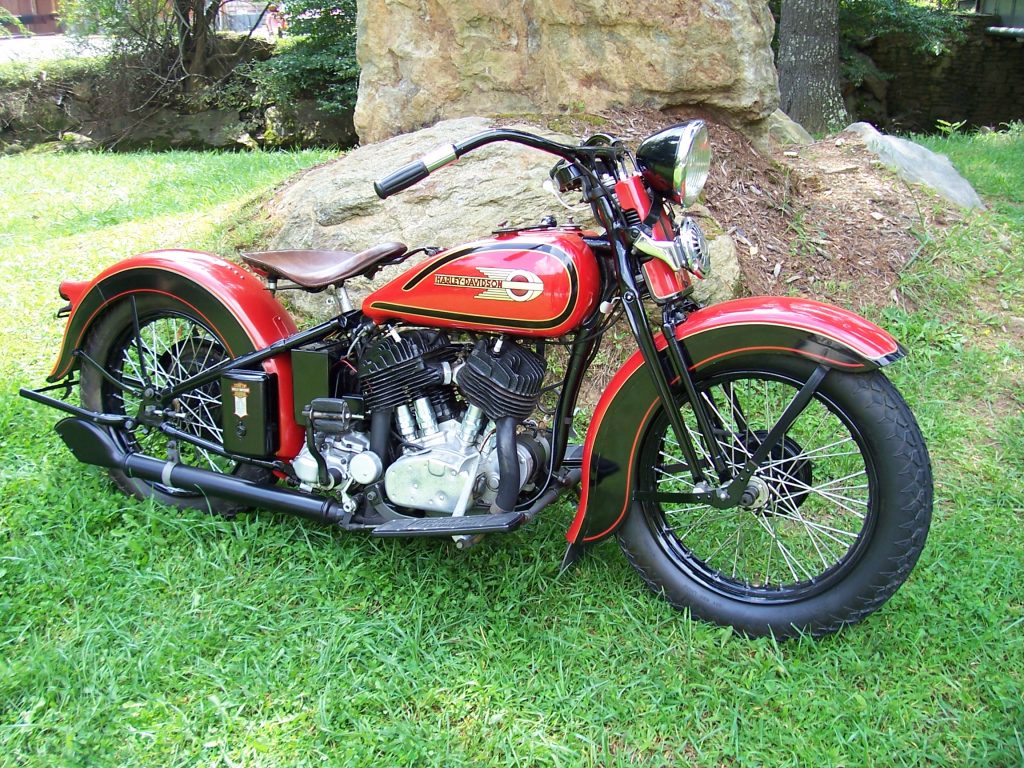 Saturday, November 11, 2007 was a momentous day at the Wheels Through Time Museum in Maggie Valley, NC. Over 1700 people gathered at the world-class museum for the 5th Annual Wheels Through Time Raffle. Each year, the museum raises funds by raffling off a motorcycle built at Wheels Through Time. Past winners have come from as far away as Texas and Illinois, and as close as Gatlinburg, TN. This year's Grand Prize was a fully restored 1936 Harley-Davidson VLH brought back to life by museum curator and founder, Dale Walksler.
The raffle drawing is traditionally held at the conclusion of the Motorcycle Parade and Toy Run at the Wheels Through Time Museum. Over 1500 people were on hand, hoping that their name would be called. With only one winner to be picked, the eager crowd awaited anxiously until the ticket was drawn.
Wheels Through Time Staff and Toy Run Volunteers display the winning ticket and the 1936 Harley-Davidson won by Ginette Bailey
The lucky winner was Ginette Bailey, of Oxford, Massachusetts. Although Ginette was not present for the drawing, her enthusiasm was felt by onlookers, as the phone call was broadcast over the loudspeaker. "This is so amazing….I've never won anything in my life," shouted Bailey.
Ginette visited Wheels Through Time on August 30th, 2007, after learning about the museum online. Both her and her husband were visiting the Smoky Mountains on what they called "the ride of their lives", and made the museum a top priority on their list of things to do. "The museum was spectacular! I was particularly impressed with the new Women In Motorcycling exhibit," said Bailey. "That's were I spent most of my time."
After a great tour, Ginette decided to take a chance on the beautiful red and black Harley-Davidson raffle bike in museum foyer. She decided to buy one ticket, and after almost 3 months, that decision would prove to be one she wouldn't regret.