Opening Weekend at Dale's Wheels Through Time!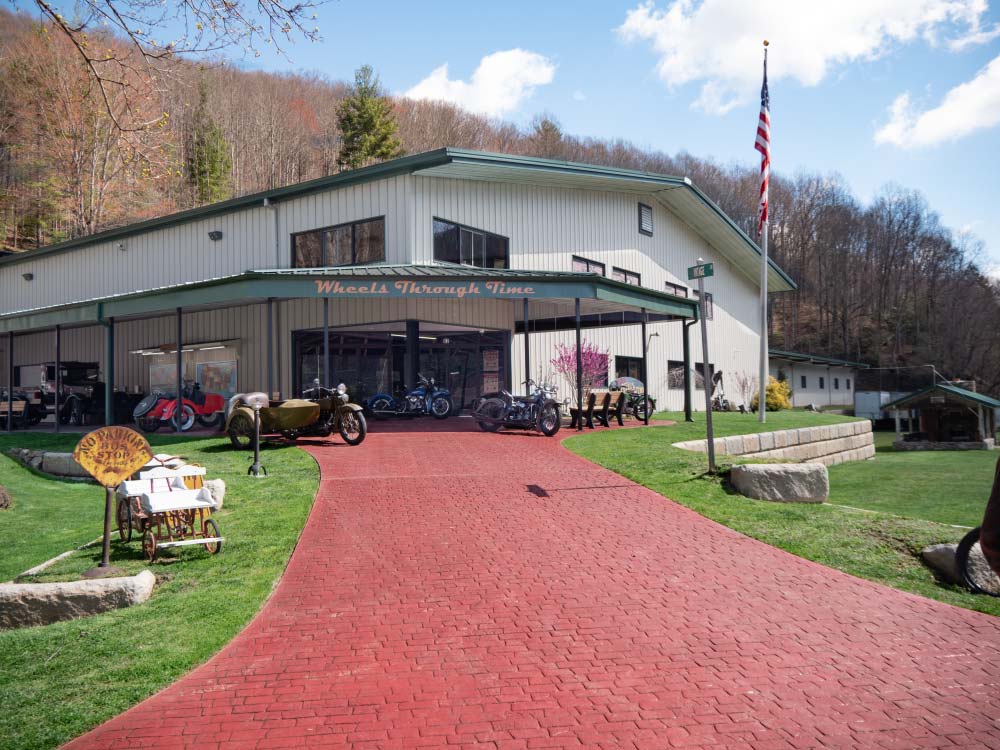 We're gearing up for opening day next Thursday, April 1st, and we're opening our 2021 season with a bang! We spent the winter enhancing exhibits and restoring new old bikes. We even managed to track down historic machines to add to the collection, like the 1912 twin-cylinder Harley-Davidson – now our oldest running twin!
Brand new this year is our feature exhibit "Motorcycle Cannonball: The Endurance of Man and Machine – Coast to Coast." Paying tribute to the bi-annual Motorcycle Cannonball run and Erwin' Cannonball' Baker, this exhibit features many of the bikes that have been a part of the modern-day Motorcycle Cannonball run, along with photos, memorabilia, and stories from the riders.
Baker, the original cross-country motorcycling pioneer, made more than 143 attempts at a variety of long-distance records in the early 1900s and was estimated to have more than five million miles under his belt.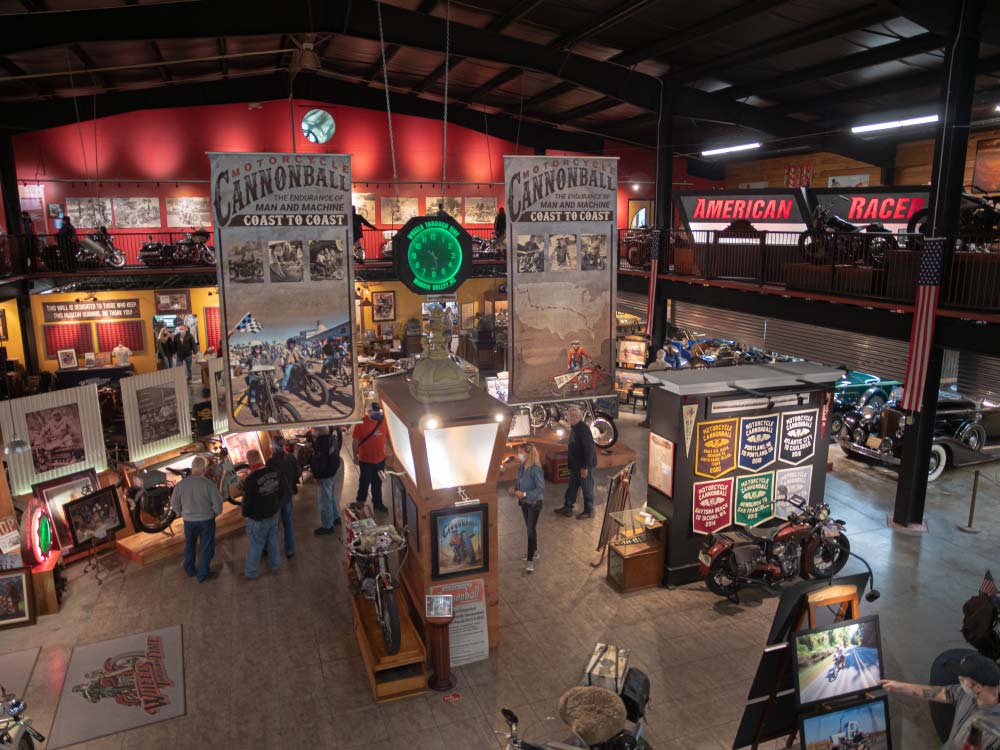 Be sure to see the World's Rarest Motorcycle while you're here – the Traub. Among the most prized possessions here at WTT is our 1916 Traub. Commonly referred to as the world's rarest motorcycle, the machine was found in 1967 behind a wall in a Chicago residential building, with no clues to its origin. Over the years, more information has been discovered, and recently we have learned even more, and we can't wait to share the story with you!
We're "The Museum That Runs," and we can't wait to fire up some vintage American bikes for you!. Come see the history on April 2nd at Dale's Wheels Through Time. Which machines are you looking forward to hearing run on your visit this year?