Dale's Wheels Through Time Museum to Postpone 2020 Season Opening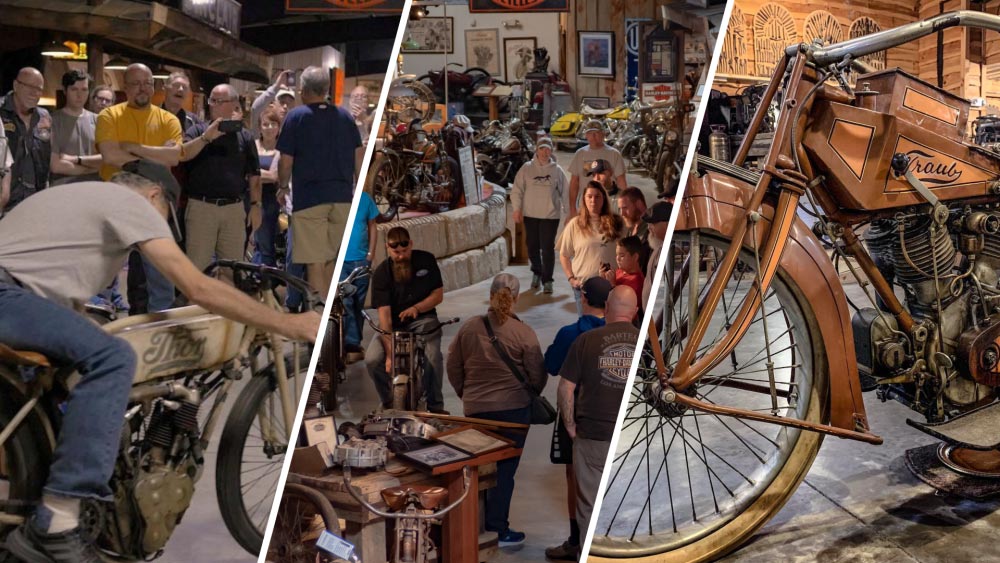 Current events with the COVID-19 have pushed back the opening day at the "Museum That Runs," but we now anticipate opening to visitors and members on June 4th, 2020.
"At this time, we feel this is the wisest decision for our visitors and our staff," said museum founder Dale Walksler, "we plan to continue watching the situation, and if another change in our opening date is necessary, we will announce it at that time."
The new season at Wheels Through Time brings the addition of several new machines completed in the Wheels Through Time Restoration Shop over the winter as well as an original paint, one family-owned, 1915 Eagle motorcycle that was used by the original owner and his wife to make a cross country leisure trip in 1915.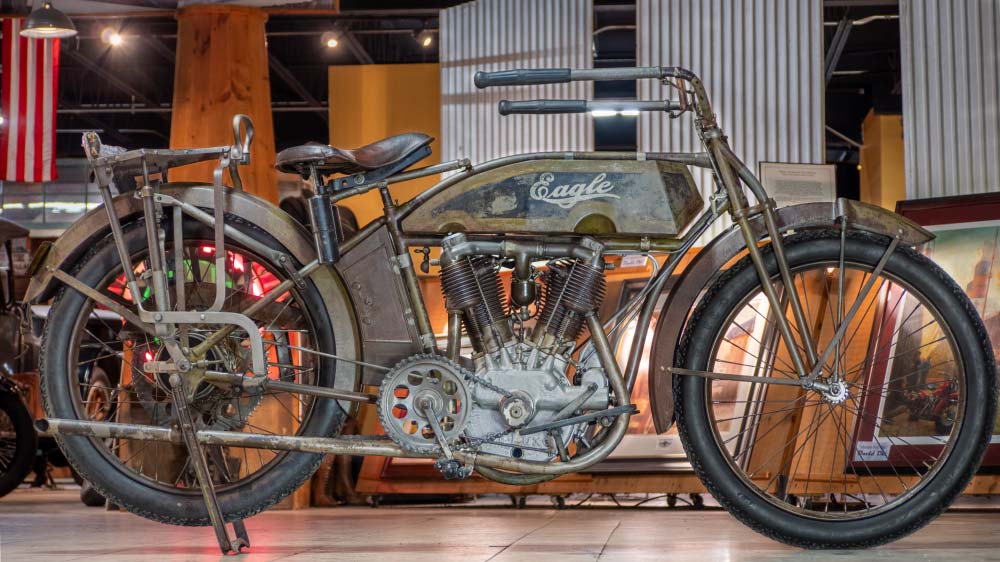 This season will also see the unveiling of our new exhibit, "Motorcycle Cannonball: The Endurance of Man and Machine, Coast to Coast." This exhibit pays tribute both to Erwin "Cannonball" Baker and to the Motorcycle Cannonball named in Baker's honor. The exhibit features motorcycles that have competed in the Motorcycle Cannonball as well as displays of historical and modern memorabilia and photographs.
And of course, don't forget our annual Raffle Bike! This year we have built a stunning 1939 Harley Davidson Knucklehead in Black and Ivory panels. The bike features an all original 1939 61c.i. OHV Knucklehead engine mated to a genuine H-D 4-speed transmission, making the '39 Knucklehead one of smoothest running motorcycles ever built by the Harley-Davidson Motor Company. The bike has been accurately restored to showroom condition and is ready for the road.
For more information about the museum and to keep up with announcements visit www.wheelsthroughtime.com