19th Anniversary at Dale's Wheels Through Time!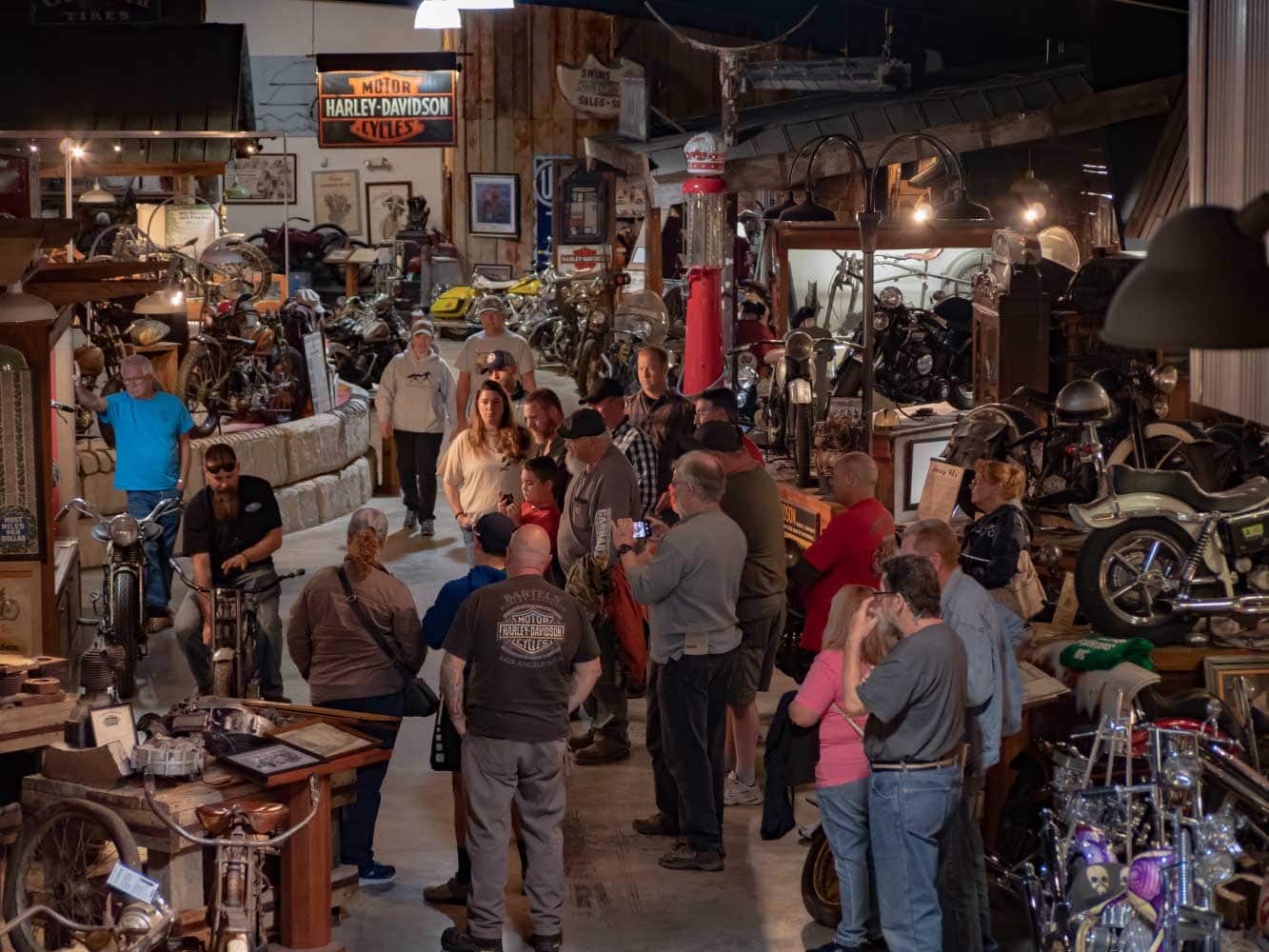 Celebrating 19 Years of Motorcycle History
We're celebrating our 19th Anniversary July 1st-5th, so come out and see us! We're open Thursday – Monday 10 AM to 5 PM.
Our founder Dale Walksler came to Maggie Valley, NC, with a vision to establish a world-class museum focused on the history and preservation of American motorcycles and transportation. Over the past 19 years, the museum has hosted almost two million people from across the United States and worldwide. During that time, the museum has garnered a reputation for its collection of some of the rarest and most iconic machines in the world and for being a beacon of knowledge for the world of antique motorcycles.
We're also proud to announce the American Motor Drome Company: Wall of Death Thrill Show will be here performing shows all week. Every year Dale was excited when the Wall of Death stopped by Wheels Through Time, and now you can experience what all the excitement is about! Nothing compares to seeing the show in person at the top of the 14 footboard wall, where you can smell the rubber burn and feel the wind as the motorcycles race just inches from you!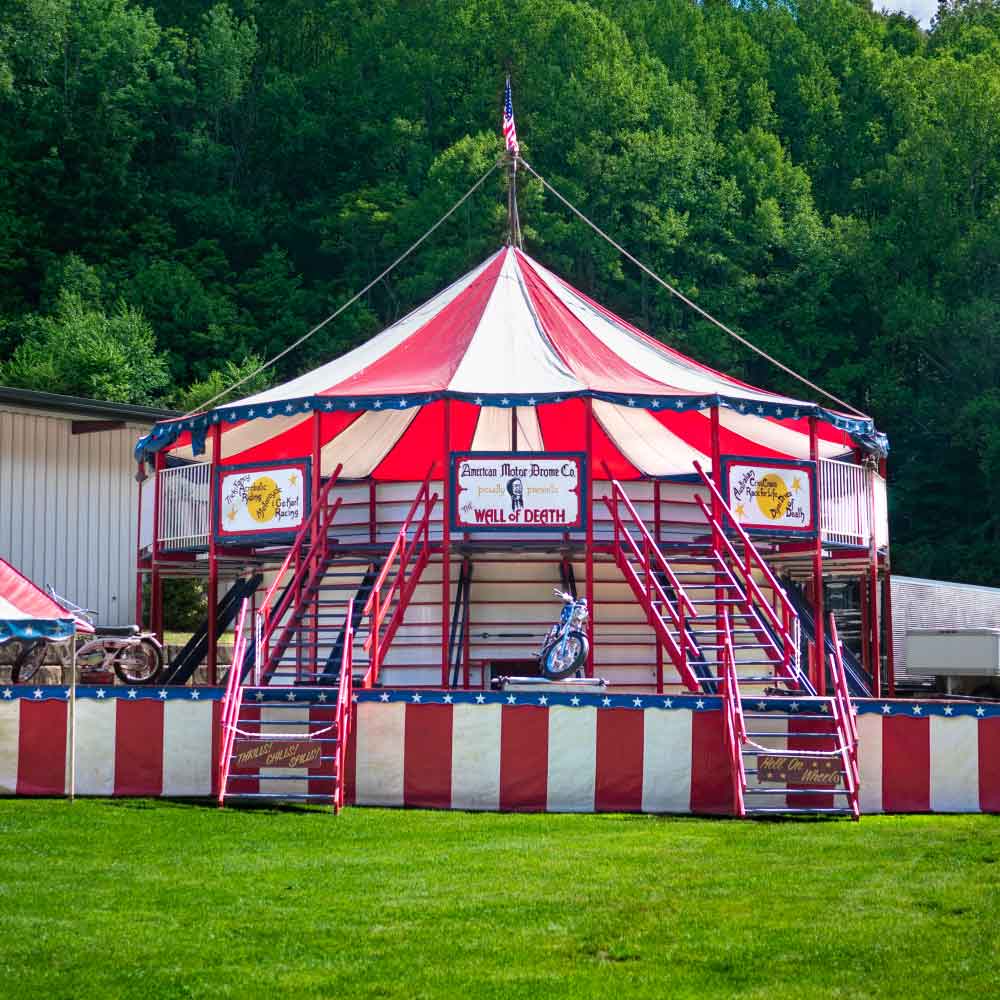 Wall of Death Shows All Weekend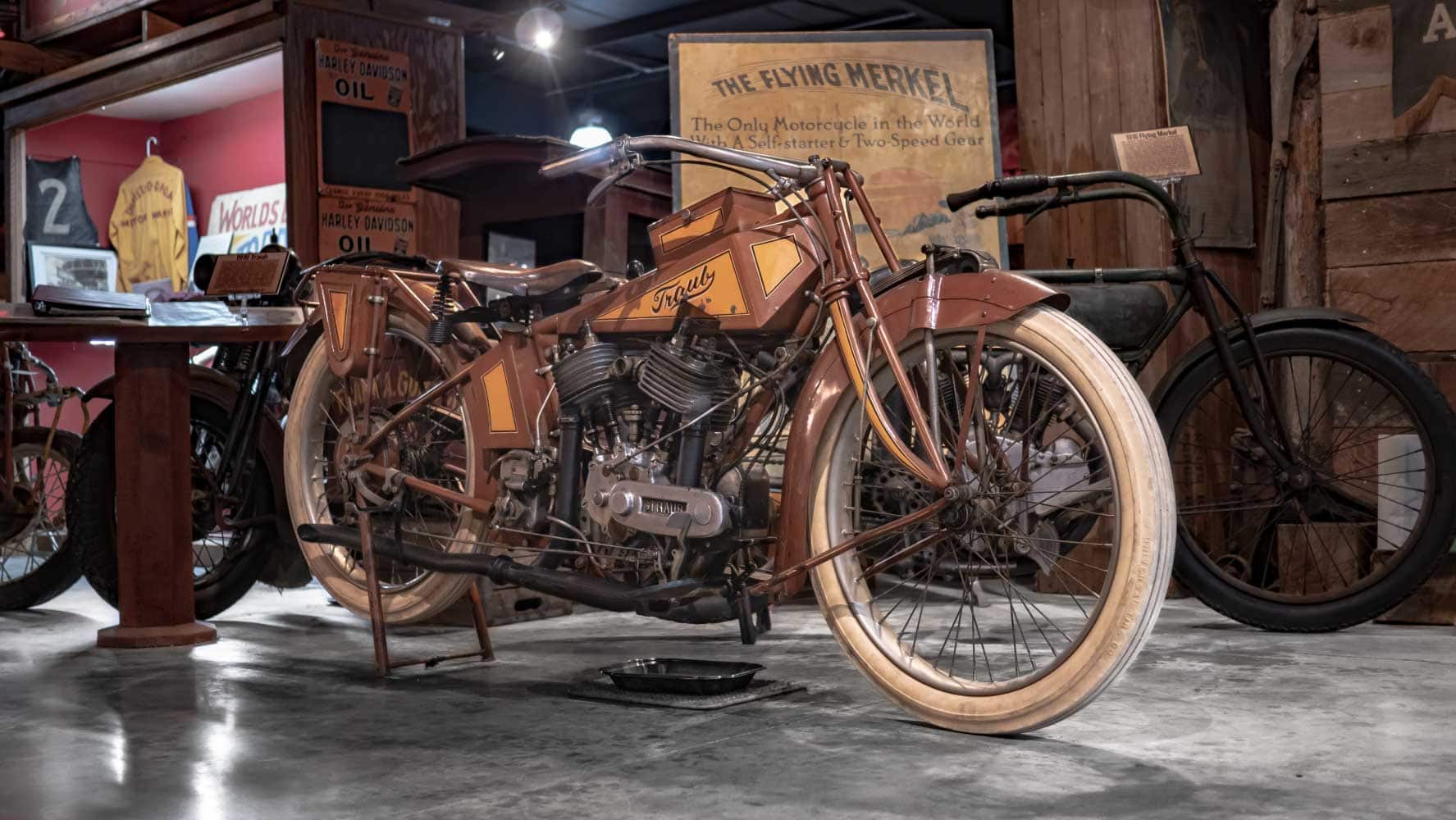 Hear The World's Rarest Motorcycle
All weekend we'll be firing up some of the rarest bikes in the collection, including "The World's Rarest Motorcycle," the 1916 Traub. Come out to see the machines run and help celebrate our 19th Anniversary!