American Restoration
This area is Dale's cornucopia of rare, unusual, exquisite, bizarre but always desirable American iron, along with two foreign cars!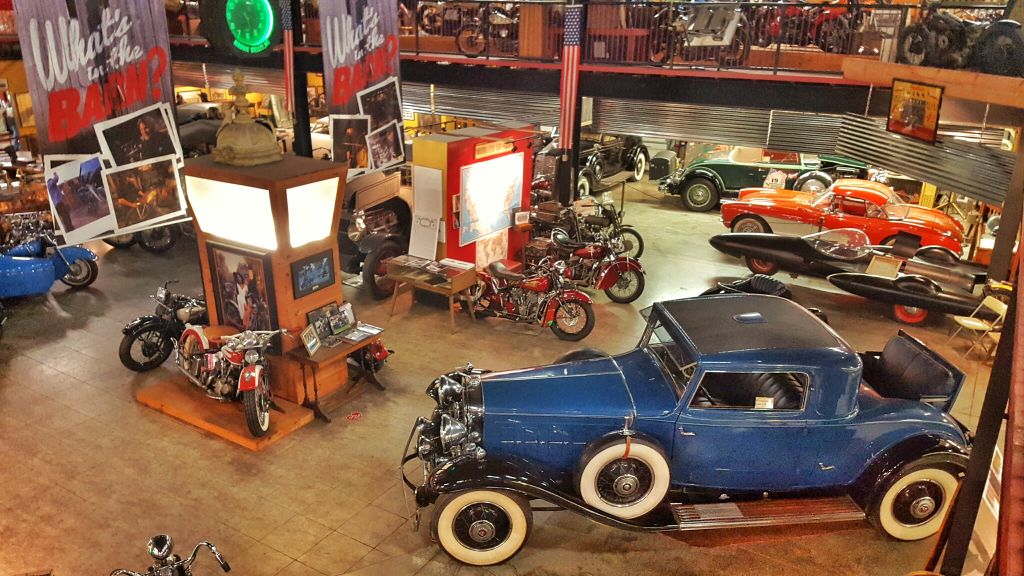 Enter the gallery and on the right, find Cletus, Americas' first street rod. Hand built by Cletus Clobes in 1932. Also, a pair of post-war Cadillac's — An original 1954 Eldorado convertible and Steve McQueen's 1949 sedan.
Invalid slider ID or alias.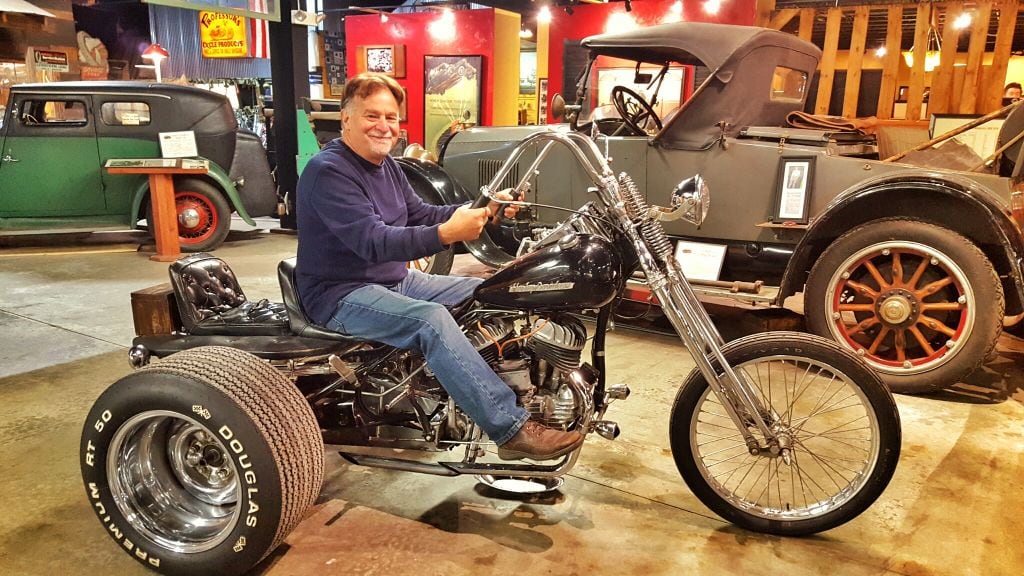 Among the other distinct autos in the collection are the 1915 custom Locomobile, a stylish 1932 V12 Lincoln convertible , and a 1932 Packard Roadster to name a few. Sometimes Dales' first bike is lurking in the Restoration area. A custom 3-Wheel Chopper built by an old Chicago police unit. Dale bought this machine out of a barn for 25 bucks in the summer of '71. It was not long till the rubber hit the road on this two up, three wheel chopper, and it's been running ever since.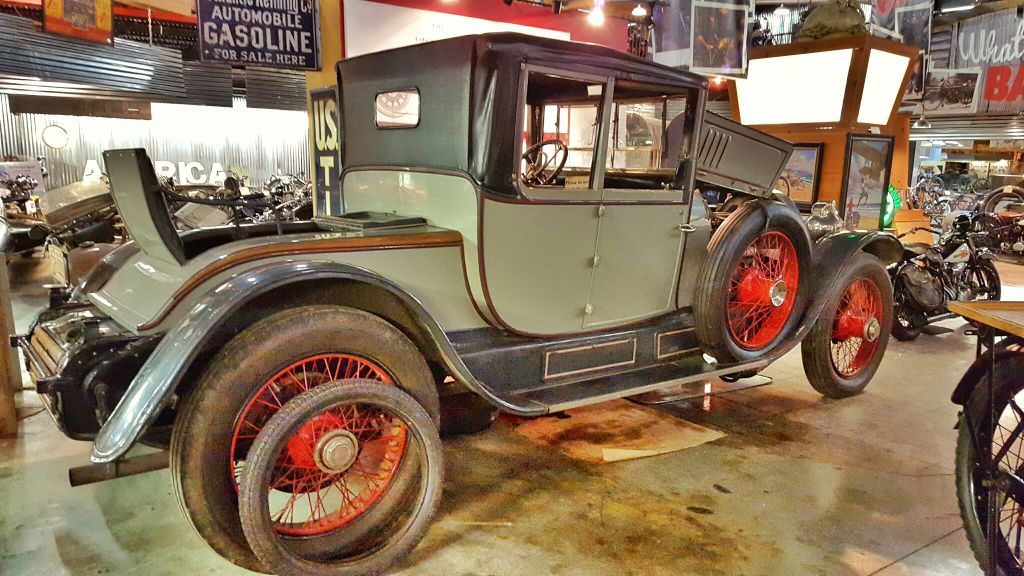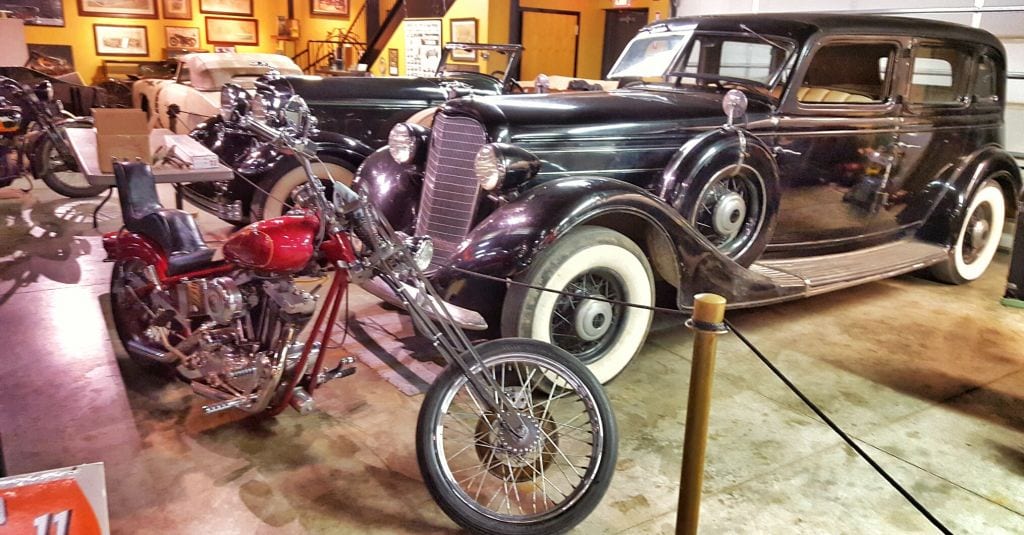 "What's in the barn"- Next in the Café, another 80 plus machines and things get very serious here.
A pair of Hemi-head Crockers on the right, straight ahead, a '36 Knucklehead and a pair of 1939 iconic Knuckleheads, complete with sequential serial numbers and it goes on. Barn find to barn find, the rare 1949 Veritas and a pair of 1915 Harleys that raced across America in the prestigious Motorcycle Cannonball, scoring 3rd and 9th place in 2010. We hope you like sidecar motorcycles, there are plenty in the Restoration area.