Dale's 2019 Wheels Through Time Raffle
November 9, 2019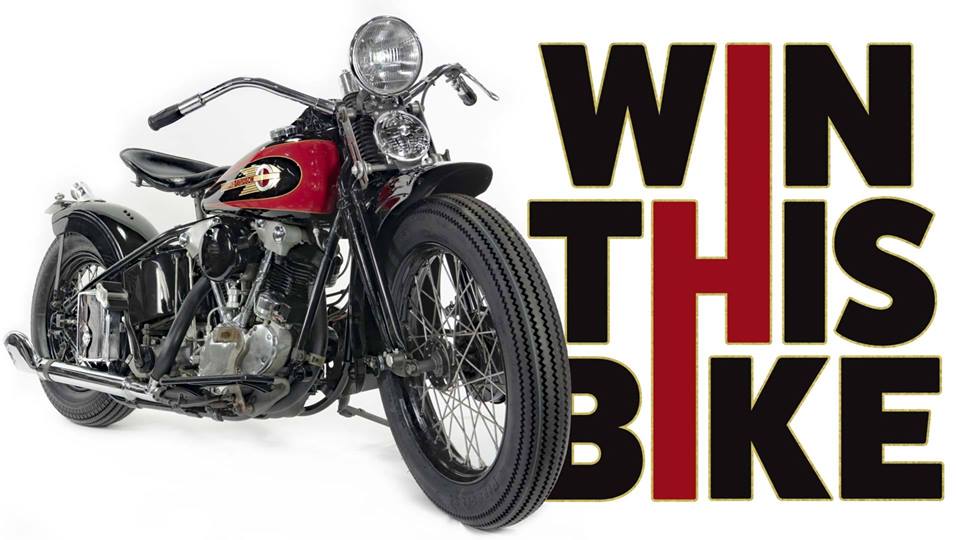 The 2019 Wheels Through Time Raffle Bike is a stunning 1936 Harley-Davidson EL Knucklehead Bobber, painstakingly rebuilt in the WTT Restoration shop by museum founder and curator Dale Walksler and his team.
The bike features a first year 61 c.i. OHV engine based around a genuine pair of new old stock replacement knucklehead engine cases mated to a 4-speed transmission in Harley-Davidson's classic black and vermilion red with gold striping.
This marks the second year in a row that Wheels Through Time will be raffling off the Holy-Grail of all American motorcycles. Many of the motorcycle industry's top vendors collaborated with their parts, service, and expertise.

The raffle takes place in front of a live audience on Saturday, November 9th, 2019 at the Wheels Through Time Museum in Maggie Valley, NC. Second prize is $10,000, and 3rd prize is $5,000 — you do not have to be present to win.
We wish you the greatest luck in Dale's 2019 Wheels Through Time Annual Motorcycle Raffle!