American History and Restoration have always been in the life's blood of museum founder Dale Walksler. It's no surprise to us that this combination would eventually find its way into your home. Coming your way January 1st, 2016 Dale Walksler and the Wheels Through Time Museum will be featured in the hit reality TV show "American Restoration" on the History Channel.
The new American Restoration will feature Dale Walksler  and his crew.  They bring two-wheeled American History back  to life. Dale and crew will share the screen with 4 other shops, each bringing their unique talent to the show.  Filming this adventure started in July of 2015 and continued through the year, keeping Dale busy behind the museum scene restoring and bringing back to like some of Americas rarest two-wheeled treasures.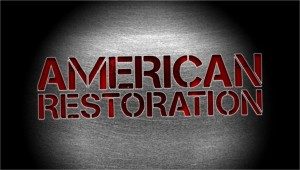 Dale however in not the only "star" on the show.  Always eager  Asheville, N.C. resident, John Gustafson, is the McGuyver like mechanic that can fix anything. Bob White A.K.A "quail" currently serves on the museum board of directors and holds up many of the historical aspects of the restorations on the new show.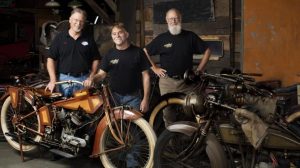 Of course television is nothing new at the museum . Discovery/ Velocity hit it off with Dale and crew in its 2 year run of "What's In The Barn" and Mike and Frank of "American Pickers" have always trusted Dale for his knowledge and expertise.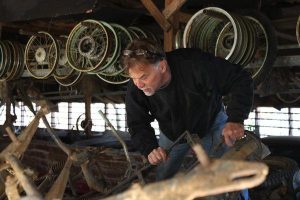 2016 will be an exciting world at Wheels Through Time in  Maggie Valley, NC. Be sure to drop in and share the excitement, fascination, and history.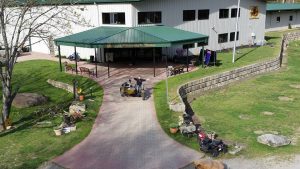 COMING SOON TO A TV NEAR YOU…