Military Might
Harley Davidson and Indian both contributed to the war efforts starting in 1941. In this combined effort over 80,000 motorcycles were produced in Milwaukee Wisconsin and Springfield Massachusetts. Although more Harley Davidson machines were
produced, Indian still provided a major roll in the war.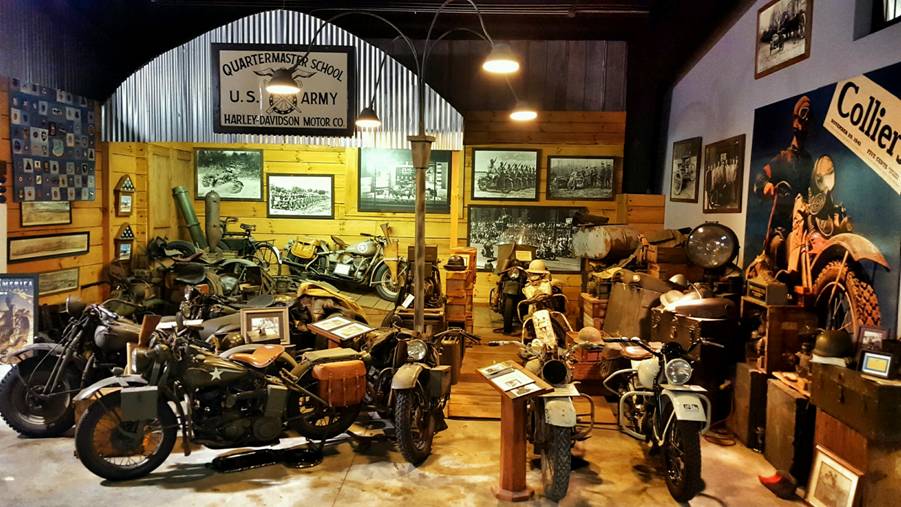 It is not surprising that motorcycles have been utilized as fighting machines from the earliest days of their invention. Before WW1 both Harley Davidson and Indian were involved in the production of a fighting machines. In WW2 Harley Davidson produced nearly 70 thousand of these reliable and rugged machines. Indian produced nearly 25 thousand for the great war.
But going back to the early days of the American 2 wheel fighting machine, their usefulness was recognized by the likes of Teddy Roosevelt and the forces of soldiers around the world.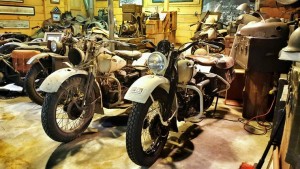 The first recognition of military motorcycles in action took place during the border conflict in 1916 between General Blackjack Pershing and the legendary Pancho Villa in the border wars before WW1. These motorcycles gained much popularity fighting against the Mexican horse mounted soldiers. Probably most famous among all historical motorcycle military photographs depicts an American soldier described as the first "Yank and Harley to enter Germany" dated 11/12/18. A memorable moment in history.
Harley Davidson and Indian played an important part in WW2 with their machines delivering messages, parcels and doing recon missions at light-speed of the day.
The Wheels Through Time Military Collection consists primarily of Harley Davidson Machines from both wars, including several rare prototypes and special use machines.
an.